Kim Kardashian & Baby Will Join Kanye West On Tour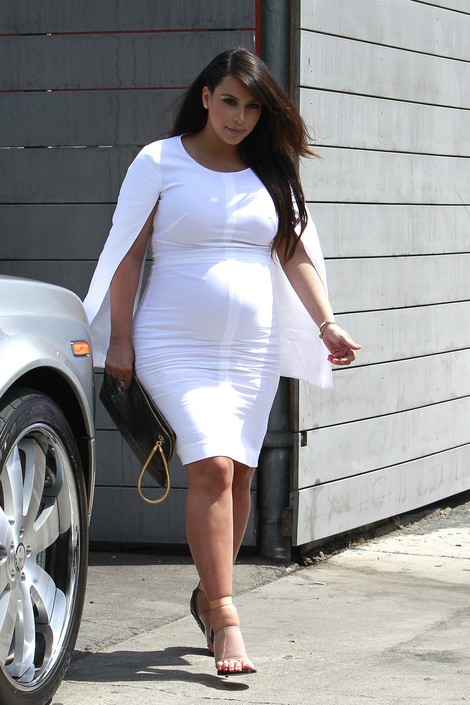 When Kanye West goes on tour next fall he'll be taking along his baby mama and new bundle of joy. Kim Kardashian has decided that she will accompany the rapper when he sets off in October, just three months after giving birth, according to TMZ.com.
The touring company has already been given instructions to obtain items such as cribs and soundproof hotel rooms.
No word yet on whether West's tour will be international and whether their baby will be a world traveler in his or her infancy.
On Mother's Day, Kardashian opened up about becoming on a mom. She wrote on her website: "As I'm counting the days until I finally get to be a mother, I'm a bit nervous and anxious but also excited knowing that I learned from the very best... Motherhood is a gift and I know after watching my mom do it, it's not easy especially when trying to balance a career."
Meanwhile, West went into a lengthy rant about paparazzi and celebrity during a concert for Adult Swim in New York City on Wednesday night.
He said, among other things, "I don't want nobody coming up to me with cameras and sh-t … Selling pictures to a f–king magazine … Asking me dumb f–king questions … Because I'm not a motherf–king celebrity … I only make music that inspires you to be the best you can be — And I don't want anyone to ask anything else of me."
Perhaps he was perturbed after he was photographed hitting his head into a street sign?