Kim Kardashian & Baby 'Are Doing Fine' After Health Scare, Says Sister Khloe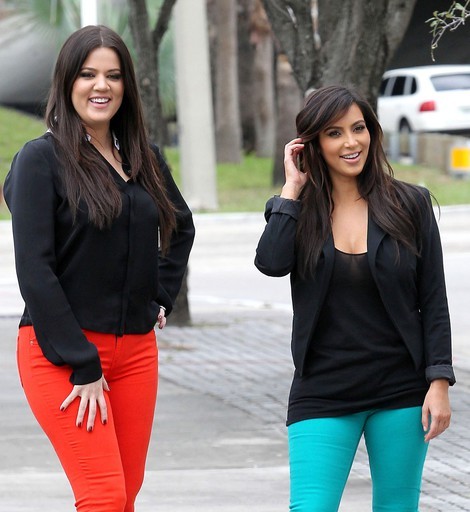 Following reports a pregnant Kim Kardashian was rushed to the hospital on Tuesday, her sister Khloe has come forward to assure fans the reality star is "doing fine."
Kim, who is expecting her first child with rapper boyfriend Kanye West, reportedly began feeling sick as she flew home from France.
A source told the New York Post: "Kim started feeling ill on the plane from Paris, and called friends as soon as she landed. She was rushed to her doctor Tuesday night in tears. She thought she was having a miscarriage."
After getting off the plane she sought medical attention, and doctors gave her the all clear after advising her to take it easy, slow down, and cut back on her hectic schedule for the remainder of her pregnancy.
Younger sibling Khloe posted on Twitter: "A lot of you have expressed concern in the recent hours about Kim, and I just wanted to let you all know that mommy and baby are doing fine and just taking it easy right now. Thank you so much to all of our wonderful fans and loved ones for your concern and support. We love you!"