Kim Kardashian And Sisters Choose Sears Over Step Brother's Wedding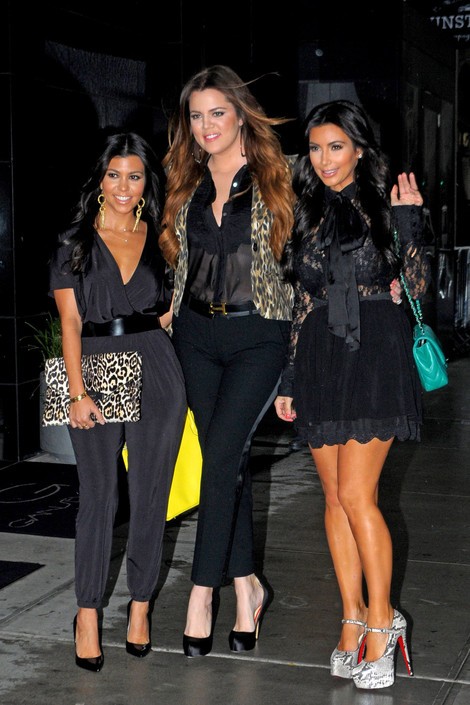 Brandon Jenner wed Leah Felder in Hawaii, but the Kardashian side of the family was nowhere to be found. That's because Kim, Kourtney, and Khloe Kardashian were busy talking to Sears reps about their fashion collection.
A source tells RadarOnline, "There is no animosity, but the Kardashian girls just aren't super close to the Jenner boys." Still seems like an occasion one would go to, though.
Instead of attending, the ladies posted on their various blogs. "Congratulations to my step brother and his gorgeous new wife," tweeted Kim.
Khloe wrote on her blog, "I just wanted to send a HUGE congratulations and so much love to my brother Brandon and his fiance/soon-to-be wife Leah. Wishing you both all the happiness in the world!"
"I want to wish a huge congratulations to my step brother Brandon and his stunning fiance Leah who are marrying today. Sending my love to you both," posted Kourtney.