Kim Kardashian And Kris Humphries To Divorce After 72 Days Of Marriage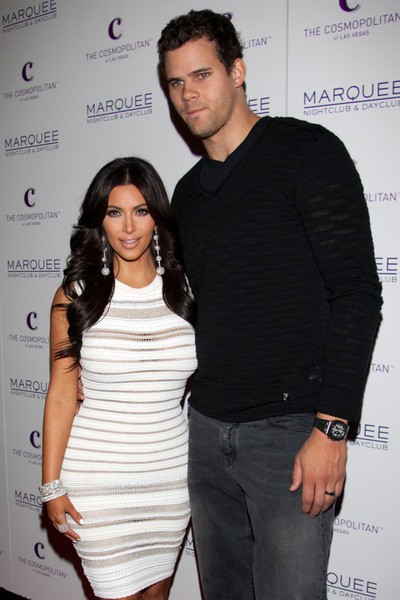 A happy marriage just wasn't in the cards for socialite Kim Kardashian and NBA player Kris Humphries as it appears that their time together is officially coming to an end after a week or so of rumors that the couple was on the rocks.

After a lavish (and lucrative) wedding on August 20th it appears that after less than three months of marriage the couple will divorce.

TMZ.com is reporting that Kim plans to file for divorce this morning; and the story was just confirmed online via Ryan Seacrest's Twitter account.

"Yes @kimkardashian is filing for divorce this morning. I touched base with her, getting a statement in just a few mins," he Tweets.

We're told Kim will cite 'irreconcilable differences' as the reason for the split and that she'll ask for a regular divorce instead of an annulment, which is usually the case for such short marriages.

The couple had a prenup in place, and despite a wedding that cost nearly $10 million the couple raked it in via Kim's wedding special aired on the E! network. Word is they banked close to $20 million for that.

Last week's issue of Us Weekly reported that the couple were "not getting along at all" and that while Kim is hard at work Kris is always out partying since the NBA is currently in a lockout.

Us reports that a friend of Kim's family told them that Kim and Kris had a big fight before Kim's birthday earlier this month and that she told him "he needs to do something productive... He needs to get off is ass, like, yesterday."

Kim was spotted out this weekend at a Halloween party with her friend Jonathan Cheban and Humphries was nowhere to be found. Interestingly enough, Kim dressed as Batman villain Poison Ivy, and Cheban dressed as the Caped Crusader's sidekick Robin - who Poison Ivy enchanted with her magic spells in the film Batman & Robin. Could something be going on there?

Kim and Kris were spotted having dinner early last week and TMZ says they were "looking less than pleased with one another."

Seacrest, who produces Kim's shows on E! also Tweeted something a little peculiar last night when he was going to bed.

"Hitting the sack, up before the sun to wake up hollywood....what will be tomorrows big headline ??"

Sounds like he already knew.
Check out the October 4th interview the couple did with Jay Leno on The Tonight Show: