Kim Kardashian And Kris Humphries Already Headed Towards Divorce?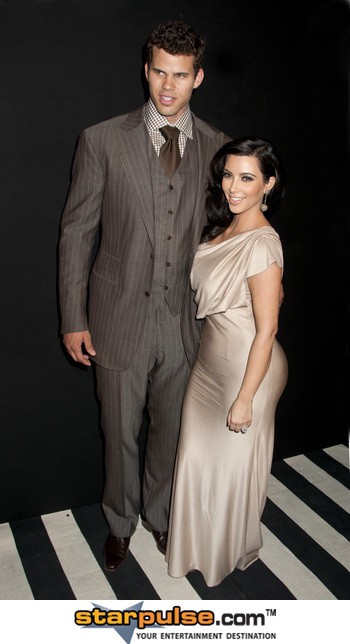 The cover of the new Star Magazine has a huge story: Fighting and claims of adultery are tearing Kim Kardashian and Kris Humphries apart, and she's consulting a divorce lawyer.
The mag claims that Kris has been out partying like he was single while Kim was overseas. A source said "Kris was acting like he didn't have a wife at home. There were two girls surrounding Kris, one on each side, and both of them were pressed up against him with their hands all over Kris' thighs."
Star also alleges that Kim has met with divorce lawyer Rob Wallack for advice on how to proceed with her marriage. 
However, GossipCop reports that the there is no evidence that the divorce lawyer was contacted. Also, the site puts is questioning the story of Kris' night out at the club, mentioning that Star never names the club or the date in which the alleged event occurred.