Kim Kardashian and Kanye West's Relationship Goes International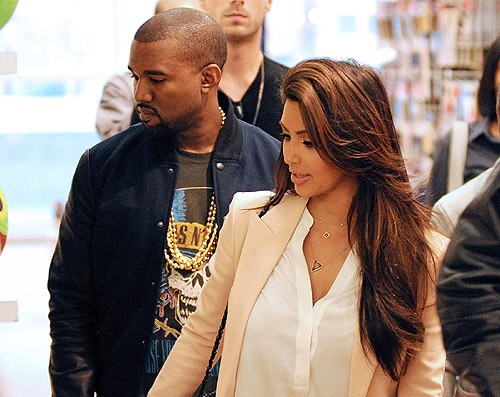 Kim Kardashian and Kanye West have gone international with their love! According to Us Weekly, Kimye was spotted having a cutesy dining experience in London at Zuma's on Wednesday night with Kimme's brother Rob Kardashian and his R&B crooner girlfriend, Rita Ora.

"When Kanye got up to leave he gave Kim a lovely tender kiss on the lips," said an observer. "They're cute together!" The onlooker added that Kim seemed to be in a good mood and got along really well with the Roc Nation singer. "They were chatting constantly and laughing together, Kim was in a really good mood," said the witness.

Sounds super cute, but part of me is saying that this is such a big publicity stunt. However, there is another part of me that thinks something might be really going on here.
What about you? One big publicity stunt or a match made in heaven?