Kim Kardashian And Kanye West Welcome Baby Daughter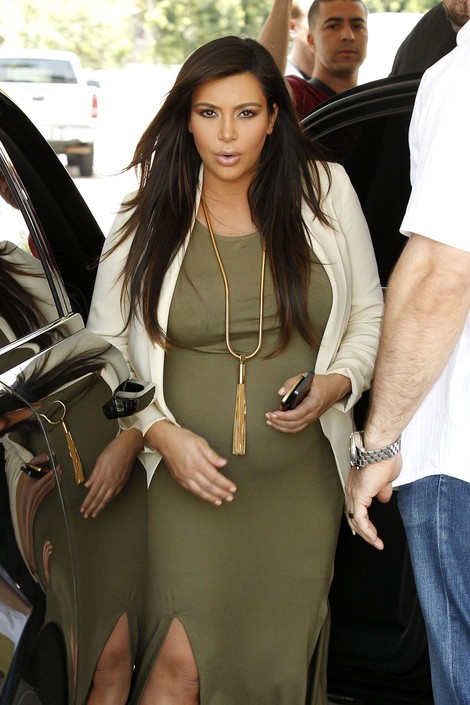 Kim Kardashian has given birth to her first child a month early.

The reality TV star and partner Kanye West welcomed their daughter Saturday morning after Kim was hospitalized Friday night for "feeling a little off" and going into labor.

A hospital source confirmed the news to Us Weekly, saying, "Kim had her baby. She's five weeks early. Kim got sick last night and had the baby early."

"They're all doing great and amazing!" added the source.

Kardashian underwent a natural childbirth, according to TMZ.com, and had her baby at the Cedars-Sinai Medical Center in West Hollywood, Calif.

Kanye was reportedly by Kim's side during the whole process, cancelling his appearance at the release party for his new album "Yeezus," which comes out Tuesday.

The rapper recently did an interview with the New York Times, telling the newspaper, "I would do anything to protect my child or my child's mother."

The couple began dating in April 2012 and announced that Kim was expecting on December 30. Her due date was July 11.

Despite numerous reports, the couple have yet to confirm the birth.