Kim Kardashian And Kanye West Turn Down $3 Million For Baby Photos?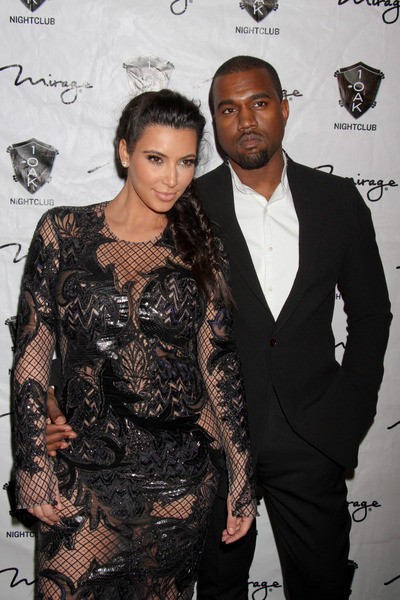 Are Kimye refusing to sell photos of their child? Or are they holding out for a higher payout? Expecting parents Kim Kardashian and Kanye West have reportedly turned down a $3 million offer for the first photos of their baby.
TMZ reports the couple has been flooded with offers to take photos of the second-most anticipated child to be born this year, behind the royal child of Kate Middleton and Prince William. An overseas tabloid bid $3 million, but it was turned down.
We reported earlier the two could net over $1 million for the pictures, but keep in mind that nine figures is nothing new for the couple. Megacouple Jay-Z (friend of Kanye) and Beyonce never sold photos of their child Blue Ivy.
Then again, maybe Kanye wants to say "I'mma let you finish Brangelina, but my baby's photos made the most money of all time - OF ALL TIME." Brad Pitt and Angelina Jolie raked in a cool $14 million for photos of their twins in 2008, which was donated to the Jolie-Pitt Foundation.