Kim Kardashian And Kanye West Named Their Daughter North?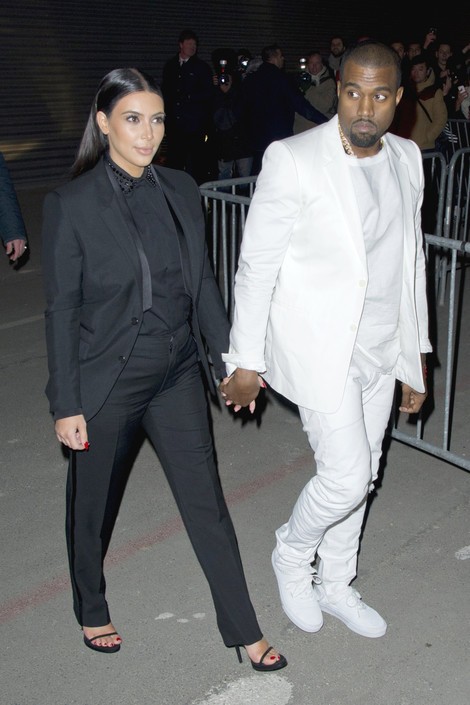 Kim Kardashian and Kanye West have isolated themselves from the public since Kim gave birth to their first child on Saturday. It was announced on TMZ.com that they named their daughter North West, like the region of the United States where Oregon is located. Sources say that her nickname is Nori, like the seaweed used to wrap sushi. Kim and Kanye have yet to confirm the name. 
Rumors have been circulating that the newborn's real name is Kaidence Donda West, in honor of Kanye's mother Donda, who passed away in 2007. North and Kaidence Donda are just two of the names they allegedly considered. In March, it was believed that Kim and Kanye were contemplating the name Khrist, using K instead of C as the first letter, in true Kardashian fashion. 
Is the couple being indecisive, toying with the media, or do they just enjoy the attention of being first-time parents? It is probably a mixture of it all, and this should be of no surprise to anyone. Kim is constantly criticized for pulling publicity stunts, like having her wedding filmed for "Keeping Up With the Kardashians," then filing for divorce before the ink on the marriage certificate could even dry. Kanye himself is infamous for acting out to get attention, no differently than a 5-year-old boy.
When will Kim and Kanye come out from hiding to tell everyone the real name of their daughter? If they are going to stay true to themselves, this media mind game could go on for a while. They did something similar when they first became a couple, keeping their relationship on the low and even trying to deny that they were an item. Of course, this did not stop the stories from getting printed or the rumors from spreading. And obviously, they were lying.
This probably won't be the first time they will use their daughter to garner massive media attention. They'll probably throw a banger of a first birthday party that will be filmed for television, and undoubtedly Kanye will be the featured performer. Rumors of what's-her-name becoming a big sister are probably going to be false, but nonetheless exactly the kind of "news" that will help Kim and Kanye stay relevant. As a matter of fact, Kanye's probably ecstatic that Kim gave birth earlier than expected, three days before the release of Yeezus, and might've already plotted a way to use this remarkable coincidence to his advantage.
Fans and celebrity gossip addicts will have to eagerly wait to see how Kimye will exploit the little girl for their own personal gain. And that may be exactly how they'd like it to be.