Kim Kardashian And Kanye West Named Least Desirable Neighbors In New Poll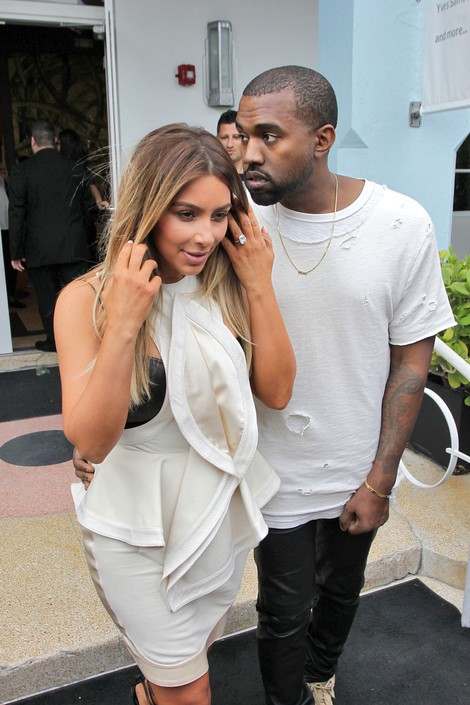 Kim Kardashian and Kanye West are number one on the list of celebrities that nobody would ever want to live near.

Real estate website Zillow.com released a new list of celebs no one wants to live in the same neighborhood with, and Kimye topped this year's poll.

Twenty-five percent of people who took the survey named the rapper and his socialite fiancee as the least desirable, while 2% actually said they'd love to live in the same neighborhood.

Number-two on the least desirable part of the list is the Thompson family from Here Comes Honey Boo Boo.

Other stars on the Zillow Celebrity Neighbor Survey include Justin Bieber, presumably because he's a speed demon and parties all the time; Miley Cyrus, presumably for the cloud of smoke that must emanate from her home, and Lady Gaga, because she's just freaky.

Late night TV host Jimmy Fallon landed at number-one on the most desirable neighbor, topping last year's most desirable couple to live near, country stars Blake Shelton and Miranda Lambert, who tied with Jennifer Lawrence for second place on the list.

See the full list at Zillow.com.