Kim Kardashian And Kanye West Name New Baby North, Will Go By 'Nori' For Short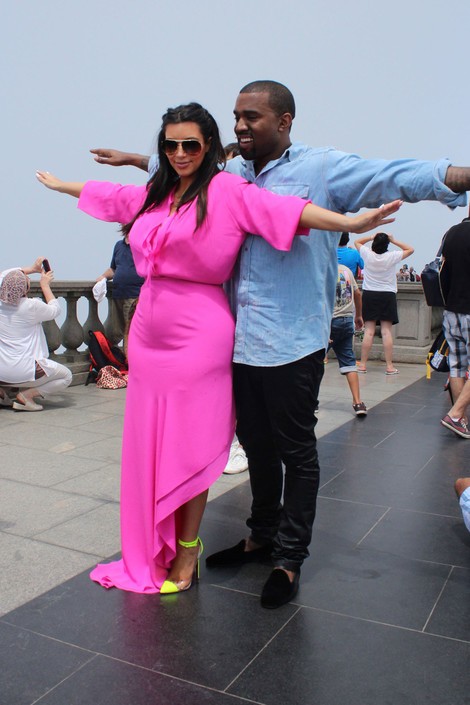 Kim Kardashian and Kanye West's newborn daughter finally has a name. The couple, who have laid low since Kim gave birth last Saturday, have named the baby North, according to the birth certificate at Cedars-Sinai hospital.

Us Weekly has confirmed the news, reporting that the baby has no middle name and will be called "Nori" for short.

Back in March, English newspaper The Sun reported that Kanye joked that it would be funny if they named the baby North, so it (the sex hadn't been determined at the time) would be "North West."

"Kanye's ego is something else, so he's quite serious about the title," a source said. "He also has a sense of humor though and knows how his self-indulgence is seen by the general public. It's half tongue-in-cheek, half what Kanye probably feels is true."

We're still not buying the baby's name though, considering Kim and Kanye haven't uttered a word since the baby's birth, via social media or any family members.
While the name may indeed be "North" on the birth certificate, it doesn't mean that it will be the tot's actual name.
Most hospitals pressure new parents to fill out the birth certificate for their new baby if they haven't decided on a name before they leave to go home. The omission of a middle name leads us to believe the couple went with Kanye's joke from three months ago -- as a joke again -- and will officially release a new name, when they decide on one, and when they're ready to do so.
The family left the hospital discreetly late Thursday night to avoid any run-ins with the paparazzi and are staying with Kim's mom Kris Jenner until their new home is ready.

Initial rumors said the baby would be named Kaidence Donda West, going with the "K" theme and paying tribute to Kanye's late mom Donda, who died of plastic surgery complications in 2007. We think that's much better.
Ironically, Kanye is a rapper, and Nori is the term for Japanese seaweed sheets used to wrap sushi.