Kim Kardashian Almost Canceled Her Wedding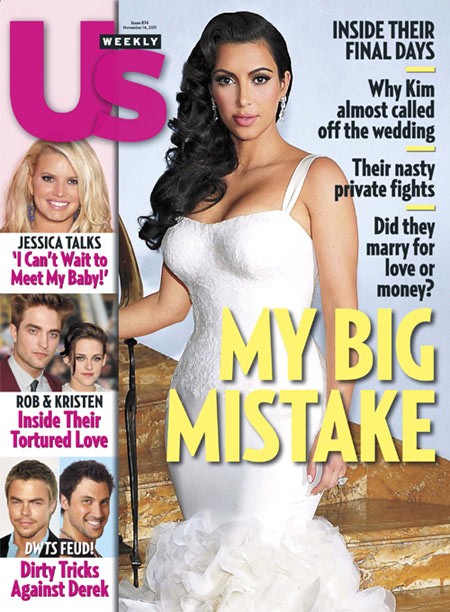 Sources have told US Weekly that Kim Kardashian was having second thoughts about being married to Kris Humphries - days before the wedding!
The cover story of this week's issure features a Kardashian source claiming "[Kim] knew it was wrong before they were even married. They were not seeing eye to eye and it felt wrong.
"She was calling friends, telling them she didn't want to do it," the source continues. 
However, with the wedding to be filmed for E! Kim thought that she couldn't cancel the event. "She felt like she couldn't turn back," says another source. "She got in over her head. She made a big mistake and she knows it."
Kim has since posted on her official blog to denounce rumors that she married for money. She wrote, "I am trying not to read all the different media reports but it's hard not to see all the negative ones. First and foremost, I married for love. I can't believe I even have to defend this. I would not have spent so much time on something just for a TV show! I share so much of my life on a reality show, that contemplating whether to even film my wedding was a tough decision to make, and maybe it turned out to not be the smartest decision. But it's who I am!"