Kim Cattrall Wanted To Trick Fans With 'Sex' Pregnancy

Kim Cattrall wanted to fool fans into thinking her Sex And The City man-eater Samantha Jones was pregnant as cast and crew came up with ideas to keep the movie sequel's real storyline a top secret.

Cattrall made headlines last year when she was snapped holding a copy of her lines, which revealed part of the script, so writer/director Michael Patrick King came up with a plan to trick the paparazzi and fans by shooting a series of fake scenes. Cattrall reveals she had some big ideas for her sex-crazed character, but her suggestions were rebuffed by King in favor of a more convincing storyline.

She says, "We were shooting on the street and the first day it was the four of us back together again and the paparazzi were everywhere. We had to be so careful with plot lines. One day I went to the set with my script in my hand, and some paparazzi blew up the script and gave away the storyline, so I said to Michael Patrick King, 'They're gonna ruin it for the fans!'

He said, 'I think we should play a little trick on them.' I said, 'OK, what are we gonna do? What about pregnancy, they'll freak out if Samantha is pregnant!' He said, 'No, no, no, let's marry her.' So (designer) Patricia Fields went to a bridal shop and bought three wedding dresses. I tried them on and then it was all around the world: 'Samantha's getting married!'"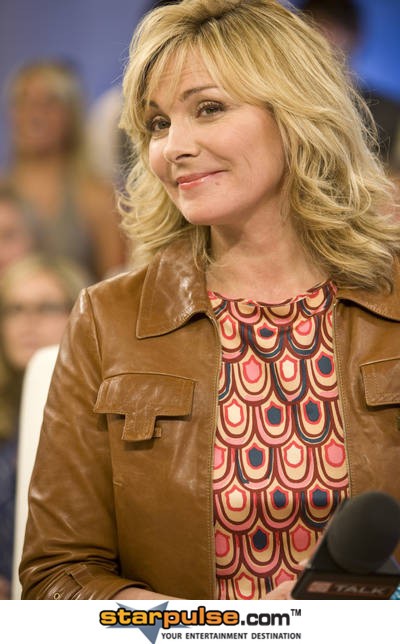 Click Here For More Kim Cattrall Pictures