Kim Cattrall To Shun Sex Scenes?

Kim Cattrall has promised she will no longer remove her clothes for sex scenes now she is in her fifties - insisting she will stay covered up from now on.

The 53 year old became famous for her saucy role as man-eater Samantha Jones in the Sex and the City TV series, which saw her disrobe to act out graphic sexual scenarios on a regular basis.

Cattrall has continued the character in two movies, but she's adamant fans hoping to see her strip onscreen in Sex and the City 2 will be disappointed.

She says, "When I turned 50, I decided that I didn't want to be photographed nude anymore, so you don't really see me nude (in the new movie), you see me doing maybe a physical, a sexual act, but there's no part of my body that is exposed. I don't consider these sex scenes; I consider them comedic opportunities because all of these romps that Samantha goes on are funny. They're mostly about looks and dialogue than they are about any kind of sexuality or sexual act and they always have been."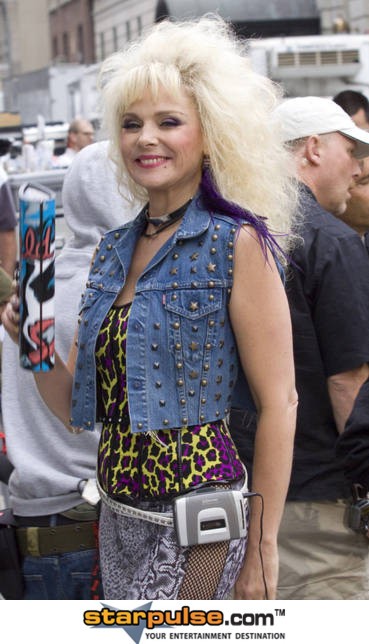 Click Here For More Kim Cattrall Pictures