Kids Thrilled Over Brad Pitt & Angelina Jolie's Engagement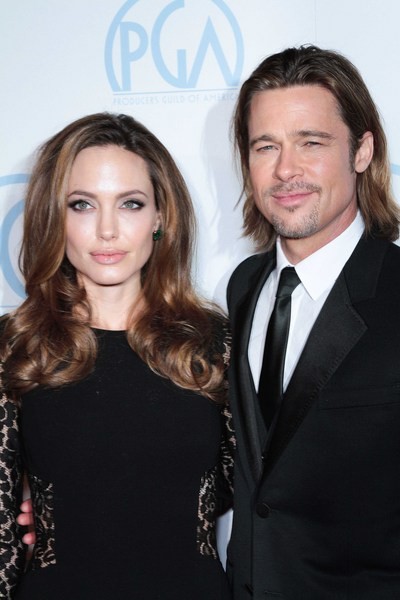 Brad Pitt and Angelina Jolie's six children are reportedly elated over the couple's long-overdue engagement.

In an interview with The Hollywood Reporter in January, Brad explained that the couple had been receiving pressure to tie the knot from their kids - Maddox (10), Pax (8), Zahara (7), Shiloh (5), and twins Knox and Vivienne (3).

"We'd actually like to," he said. "And it seems to mean more and more to our kids. We made this declaration some time ago that we weren't going to do it 'til everyone can. But I don't think we'll be able to hold out.

"It means so much to my kids, and they ask a lot," he added.

The actor's manager, Cynthia Pett-Dante, confirmed the couple's engagement on Friday, after Angelina had been spotted wearing a huge diamond on the ring finger of her left hand on Thursday.

"It is a promise for the future and their kids are very happy," she said.

The couple's kids weren't the only ones pushing for their engagement - Brad admits that he, too, had been considering taking the next step for some time now.

"[I]t means something to me, too, to make that kind of commitment," he said.

The jeweler who designed the ring - with help from Brad - released a statement on Friday confirming that the ring was, indeed, an engagement ring.

"The full creative journey - from conception to completion - took a year, with Brad Pitt waiting until the perfect moment to unveil this special jewel to Angelina Jolie," he said.

Brad (48) and Angelina (36) have been together for seven years. The two met while filming action flick Mr. and Mrs. Smith.