Kid Rock: 'I Wouldn't Be Caught Dead With Tila Tequila' (See Video)

Kid Rock has taken issue with his Las Vegas impersonator after he was photographed groping reality TV star Tila Tequila and didn't make it clear he wasn't the real deal.

As a result, websites and magazines like Rolling Stone were duped into printing the photos and mistakenly identified the man, lookalike Craig Kory, as Kid Rock.  After upsetting the real rocker, Kory invited Kid Rock to check out his show in Sin City, insisting, "I'm representing him well."

However, the All Summer Long hit-maker has already made up his mind about his doppelganger.  He tells Rolling Stone, "I wouldn't be caught dead with Tila Tequila, holding her f**king boobs and taking a f**king picture.  feel like I've really gotten all the drama and bulls**t out of my life, and then this s**t comes up. I'm also trying to avoid lawsuits, and one of these people could get me in trouble."

Kid Rock admits he used to be flattered by guys dressing as him - but now he hates the fact there are bogus Kid Rocks conning their way backstage at concerts and claiming free gifts, based on their fake celebrity.

He adds, "All this is starting to distort my image... If you can grow a goatee, you're kind of thin, you can f**king tuck your hair up under a hat and put on aviators (sunglasses), you pretty much have the look."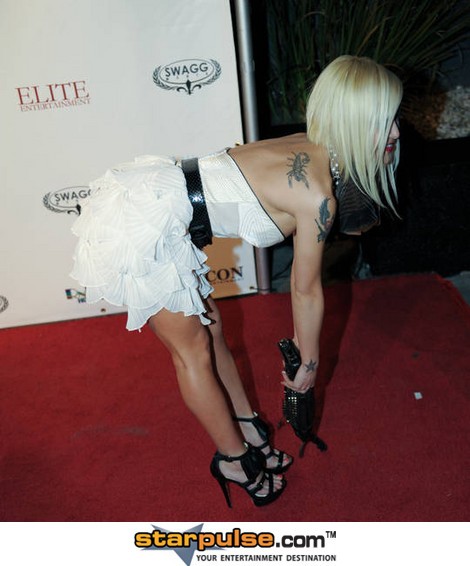 Click Here For More Kid Rock Pictures