Kid Rock Has A Change Of Heart About iTunes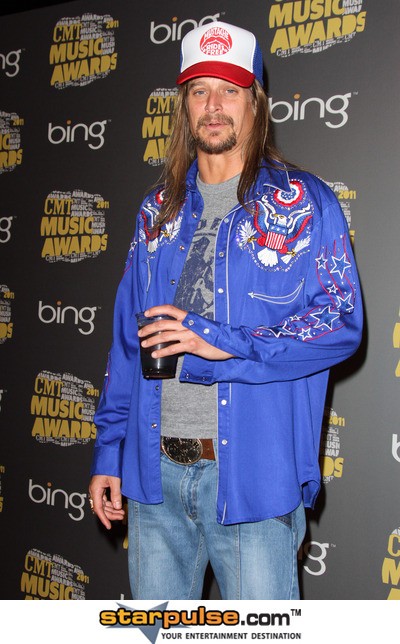 Kid Rock has ended his ongoing stand-off with Apple bosses so fans can download music from his new album "Rebel Soul" on iTunes.

The rocker previously withheld his music from digital retailer and urged fans to "steal everything" instead, but his manager Lee Trink tells Rolling Stone magazine times have changed.

He says, "We have landed... Times are different than they were on the last release. There are fewer record stores available, and there are fans who don't necessarily want to get in the car and drive to the store.

"They've been accustomed to buying it digitally. He's proven his point that he was able to have an incredibly successful record without iTunes, (but) that doesn't mean you can't reassess the landscape and take a look at people's buying behaviors."

Kid Rock has argued for years that albums should not be broken down and made available as single track downloads.

He previously told Billboard, "As soon as someone says, 'You have to be on iTunes...' I don't have to. I remember being a kid when I heard a song that I liked, I would jump on the bus, ride to Detroit, get a $2.50 transfer and walk a mile to the hip-hop store to buy the new Eric B. and Rakim record."