Kid Rock Compares Justin Bieber To Vanilla Ice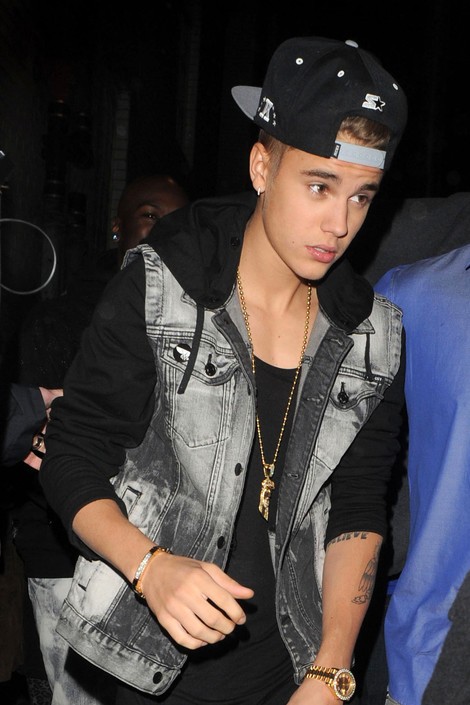 So many stars that catapult to fame are just as quickly extinguished. Is Justin Bieber going to be one of those cases? Kid Rock thinks so.
Howard Stern asked the rocker about the Biebs during a radio interview on Wednesday, and Kid Rock said the 19-year-old's fame is certain to be short lived.
"Tell me if this is wrong. Justin Bieber...is 100 percent like watching Vanilla Ice all over again. It's exactly the same. Well, as soon as Bieber has a hit, he'll be like Vanilla Ice," Kid Rock explained.

"The kid's young. He's got some money. He's got the world in his hands. It's just kind of sad to see him go down this trajectory. It's gonna be a very long ride down. We all know the story. I kind of feel for the kid, to be honest with you."
Vanilla Ice's 1990 single "Ice, Ice Baby" was the the first hip hop single to top the Billboard charts.His album "To The Extreme" spent 16 weeks on the album charts and sold 11 million copies.
But as quickly as he flew up, he crashed down.
When he originally signed to SPK records, Ice (real name Robert Van Winkle) was convinced to look and act a certain way to be more mainstream, a move he later regretted. His 1991 film "Cool As Ice" flopped. Ice began experimenting with drugs and attempted suicide in 1994 with a heroin overdose.
Ice kept making music, got a bunch of tattoos, and eventually settled down and got married. He currently stars on the DIY network home improvement show "The Vanilla Ice Project," which is in its third season.
Bieber was discovered on YouTube in 2008, and last year was named the third most powerful celebrity in the world by Forbes magazine. He has sold over 15 million albums and earned about $55 million in the last year.
Some say Bieber's life has spiraled downward over the last year due to various run-ins with paparazzi, fainting during a concert in London, and being photographed allegedly smoking marijuana. His pet monkey was also seized in Germany for not having the proper paperwork.
Massive popularity? Check. Tons of tattoos? Check. Drug use? Check. Time will tell whether Justin Bieber can escape the fate of Vanilla Ice and maintain a steady career or go the way that so many former child stars do - into obscurity.