Kid Rock Accepts NAACP Award In Detroit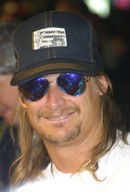 Kid Rock faced the wrath of angry protesters outside the National Association for the Advancement of Colored People (NAACP) gala in his native Detroit, Michigan as he picked up a special prize on Sunday night.

Organizers' decision to honor the star sparked outrage among civil rights leaders because of his affiliation with the American Civil War-era Confederate Army flag, which has been adopted by white supremacists.

When the tribute was announced, leading Detroit activist Adolph Mongo said, "It's a slap in the face for anyone who fought for civil rights in this country. It's (Confederate flag) a symbol of hatred and bigotry."

Before Kid Rock took to the stage at the event to accept the Great Expectations Award, around 60 demonstrators picketed the city's Cobo Center to burn a replica of the controversial flag.

The musician went on to address their concerns at the event, telling the audience, "I love America. I love Detroit, and I love black people."

Detroit NAACP President Wendell Anthony defended the board's decision, saying, "We're not lifting up the flag. We're lifting up a gentleman who has worked very hard to be a booster for Detroit."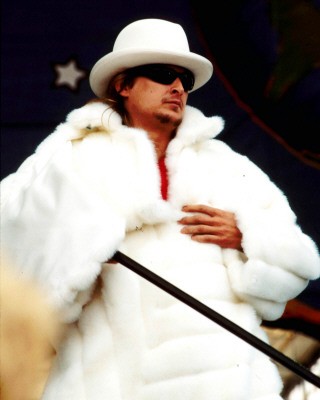 Click Here For More Kid Rock Pictures