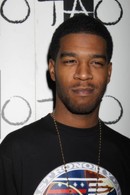 Rapper Kid Cudi is a first-time father - he welcomed a baby girl into the world earlier this year.

The Day 'N Nite hit-maker, real name Scott Mescudi, makes the revelation in a candid new Complex magazine interview, in which he also reveals the extent of his reliance on hard drugs to deal with the pressures of fame.
 
He tells the publication, "I started doing cocaine to get through interviews, 'cause people wanted to know a lot about my personal life and I wasn't prepared for a 60 Minutes interview every time. Doing bumps I was able to get through the day, but then I would smoke weed to calm me down - it was the only way I could get through the day without people noticing I was doing it."

The hip-hop star, 26, confesses he came dangerously close to death on more than one occasion but kicked his reliance on hardcore drugs after hitting the headlines in June, when he was arrested on charges of felony criminal mischief and possession of a controlled substance following a dispute with his ex-girlfriend. He continues, "No more blow. People do drugs to camouflage emotions and run away from their problems. Now I'm going to deal with certain things as they come, prioritize s**t - man up, so to speak... I never thought it was a problem, but I was definitely high-fiving death a couple of times."
 
Cudi's legal troubles also forced him to face up to the responsibilities of fatherhood and he's credited the birth of little Vada, his child with a former lover, as his much-needed "wake-up call". He says, "I have a daughter, born March 26th of this year. Her name is Vada, and she's f**king awesome. That was eating me up, and it was stressing me out that nobody knew about her. I was trying to escape from that, too. Just trying to figure it out and make everyone happy, it's a lot for somebody my age to handle. I was manning up and dealing with it in what I thought was the right way, but it was the wrong way."

"I want to be around for her. I can honestly say she was the wake-up call. The reality that it's bigger than just you now - you have a responsibility and there's no more time for mistakes. It's time to stop f**king around."

The rapper is now using his personal struggles as inspiration for his upcoming album, Man On The Moon II: The Legend of Mr. Rager.  He adds, "It took a lot for me to talk about s**t like this on the album. I don't feel like I need to explain myself to anyone besides the fans... I want them to know the story."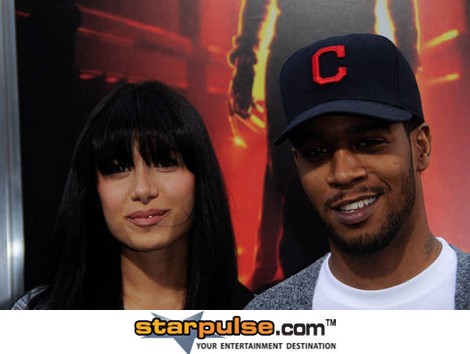 Click Here For More Kid Cudi Pictures