Kid Cudi Gets Community Service

Rapper Kid Cudi has been sentenced to two days' community service after pleading guilty to drug possession.

The Day 'N Nite hit-maker, real name Scott Mescudi, was arrested in New York in June after allegedly smashing an ex-girlfriend's cell phone and breaking the door of her apartment off its hinges. He was charged with criminal mischief and possession of a controlled substance after cops found a drug believed to be liquid cocaine on his person.
 
Cudi entered his plea during a court hearing on Friday and was ordered to undertake the brief community service.  He has also been told to stay out of trouble for the next six months, reports TMZ.com.

The hip-hop star recently came clean about his drug troubles, admitting he became a cocaine addict to help him deal with the pressures of fame. He has since kicked his hard drug habit and now only smokes marijuana, but he admitted to Complex magazine, "I never thought it was a problem, but I was definitely high-fiving death a couple of times."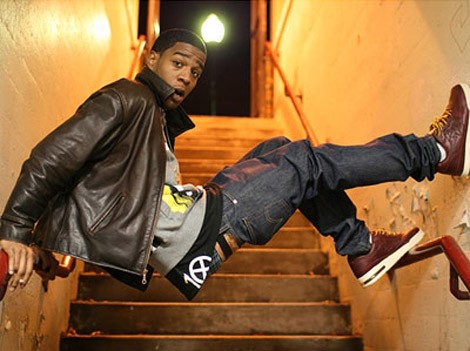 Click Here For More Kid Cudi Pictures