Kid Cudi Creates Beck's Beer's New Label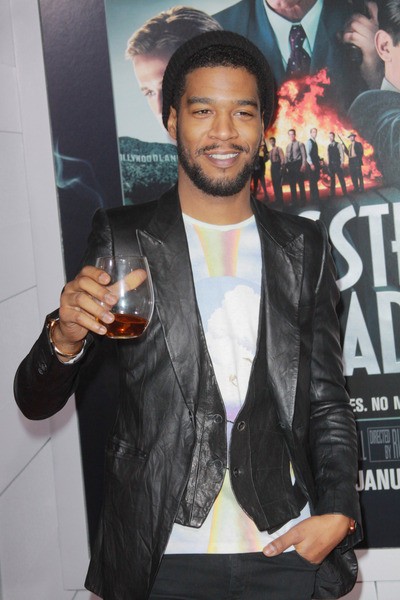 Kid Cudi has turned artist to design a German beer company's latest label.

The 29 year-old rapper teamed up with bosses at Beck's brewery to create a piece of artwork which will be printed on the range's 12-ounce bottles throughout the summer.

Real name Scott Mescudi, says, "I haven't really done any design work outside of my albums (covers), so I took this opportunity to kind of tap into my creative side and do something cool, you know, that was another expression of me."

His label features a simplified image of the solar system and Mescudi admits the project helped him get back in touch with his artistic side.

He adds, "I definitely want to get more into painting. That wasn't my medium when I was coming up; I mostly airbrushed and used chalk pastels and sketched. I think the first couple dozen paintings I do are going to suck, so y'all will have to give me some time."

The Grammy winner joins a long list of celebrities who have created labels for the firm over the past 25 years, including rapper M.I.A. and Yoko Ono.