Khloe Kardashian's Rep Says Her Show 'Has Not Been Cancelled'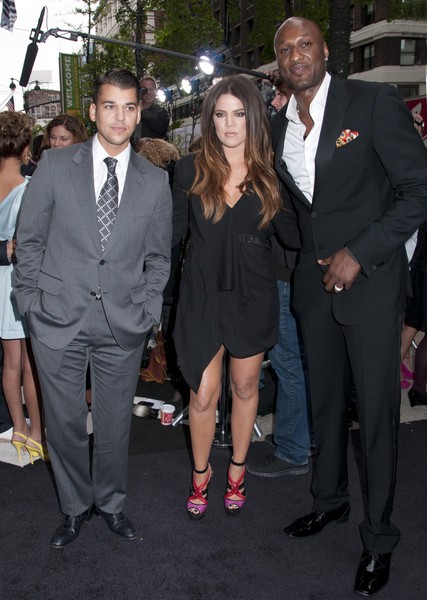 Despite reports to the contrary, E! series "Khloe & Lamar" has not been cancelled. A rep for Khloe Kardashian says the show has simply been "put on hold."
Khloe and her husband Lamar Odom showed up to the E! upfronts yesterday and dispelled rumors that their reality show was not returning for a third season.
A spokesperson for Kardashian told People.com, "It has NOT been cancelled. It's just on hold now while schedules are figured out. It will depend on their schedules, as Lamar's basketball schedule is a priority."
Rumors had surfaced that Odom was no longer interested in cameras filming his every move and instead wanted to refocus his efforts on his basketball career. He recently severed ties with the Dallas Mavericks after moving to Texas with Khloe.
Meanwhile, the Kardashian clan just made a $40 million deal with E! by renewing "Keeping up With the Kardashians" for another three years.