Khloe Kardashian Wears A See-Through Shirt & Skintight Leather Pants (Photos)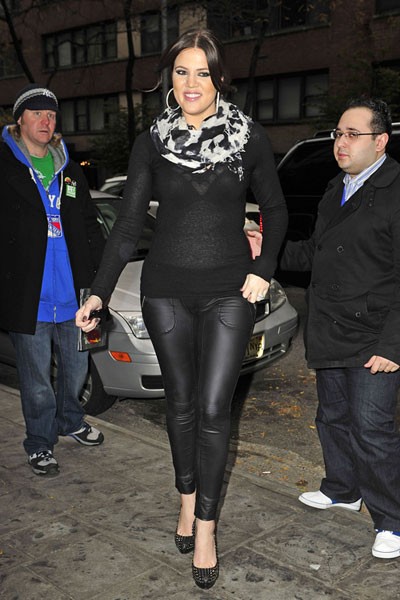 We spotted Khloe Kardashian stepping out with her sisters in New York this morning.  Khloe opted for a sheer black top with a snug pair of leather pants. 
Kim, Khloe and Kourtney were visiting the Fox 5 and CW studios.
The three sisters have distanced themselves from a controversial credit card scheme aimed at kids following outrage over extra costs.

They lent their name to the Kardashian Prepaid MasterCard, which lets parents give their children a small amount of credit so they can keep track of their finances. The scheme costs every user $7.95 a month to run and also includes a $1 fee to add money to the card as well as $2 per transaction to pay the bill automatically.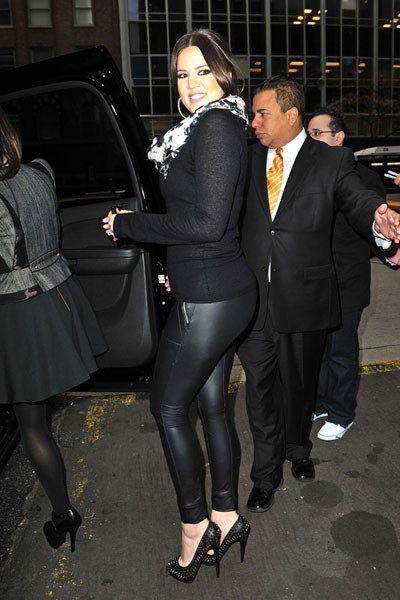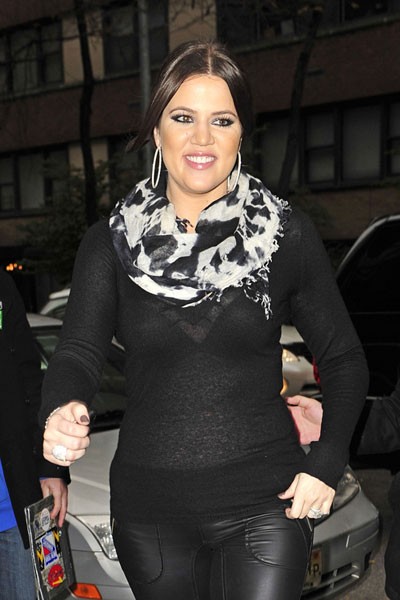 Click for more great Khloe Kardashian pictures: