Khloe Kardashian Wears A See-Through Blouse At 'Sun Kissed' Event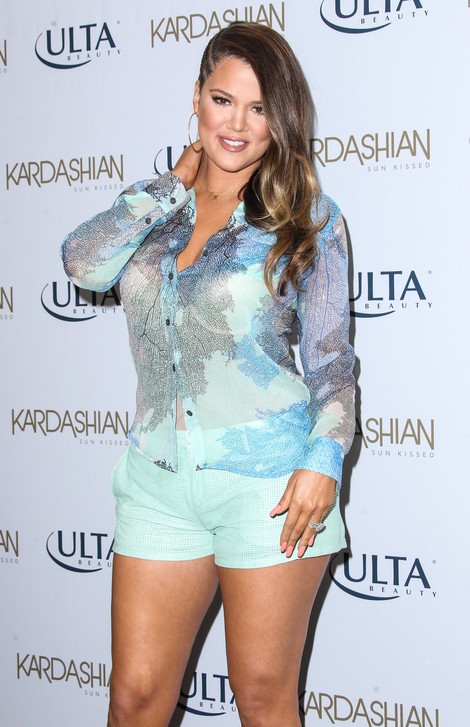 Khloe Kardashian Odom celebrated the new "Kardashian Sun Kissed" self tanner line at ULTA Beauty store in Burbank, Calif., on Wednesday.
The heavily made up "Keeping Up With The Kardashians" star wore a sheer blouse that revealed her white bra underneath, turquoise leather shorts and bright blue Giuseppe Zanotti heels. She braided the left side of her head.
She tweeted: "Sun kissed kind of day! Thank you to all of my stunning dolls!!!" She followed this up with: "Khlovers= an army of LOVE and uplifting others! What a phenomenal army of dolls I have around me! Thank you" and "If you want to be a Khlover then you have to leave your egos at the door. We are a army/family/unit. Always uplift and love or you gots 2go."
Khloe's sister Kim gave birth to a daughter over the weekend, but the family has remained uncharacteristically tight lipped about the event. Grandmother Kris Jenner is a shrewd businesswoman, so it's likely they are hatching a plan to make details about the baby's arrival as lucrative as possible.