Khloe Kardashian Wants To Party Naked After Hitting The Gym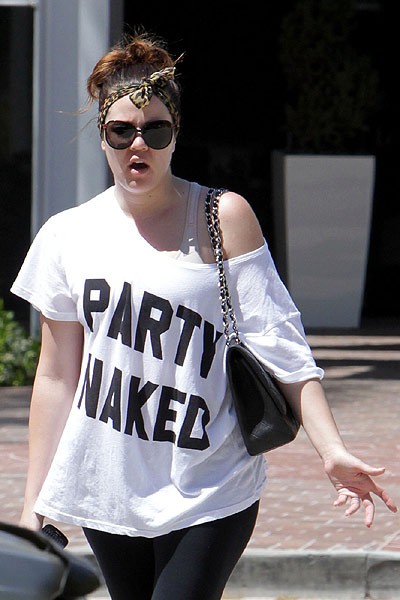 Khloe Kardashian left the gym with her friend Malika on Friday channeling the late 80s wearing a "Party Naked" t-shirt. We haven't seen one of those in decades.

The Keeping Up With the Kardashians star has recently spoken out about her weight issues and is making an effort to keep herself in shape.

"I always get comments on my weight...I am a size six, and in the normal world, that is not fat - but to Hollywood, sometimes being a six is way too big," she says. "But when the world literally gets on you every single day and tells you, 'You're fat, you're fat, you're fat,' eventually you are going to break and agree."

Khloe also made comments about being the least desirable Kardashian sister to the UK's LOVE Magazine.

"I'm the ugly sister. I'm the fat one. I'm the transvestite," she says. "I have had those mean things said about me at least twice a day for the last five years. It's horrible, you know? But I can brush that stuff off."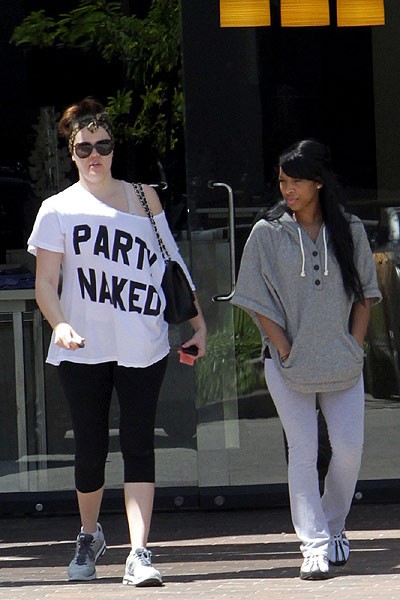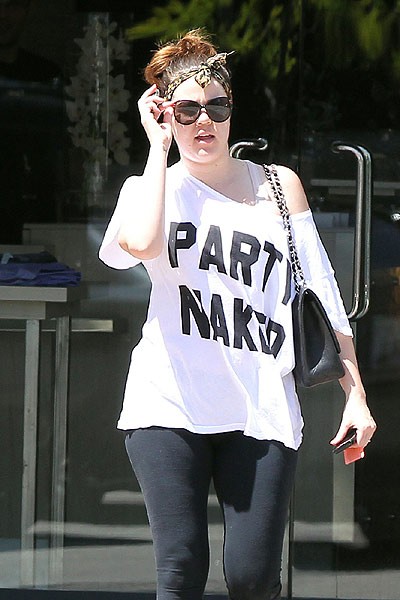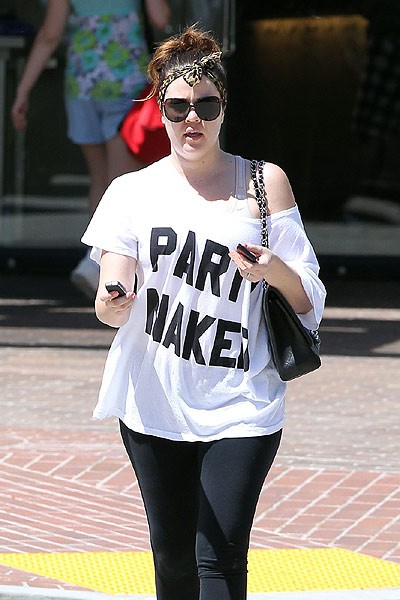 More: Celeb Photo Features | Fashion Photo Features
Click for more great Khloe Kardashian pictures: