Khloe Kardashian Sweeps Marriage Problems Aside, Parties With Katy Perry Over Labor Day Weekend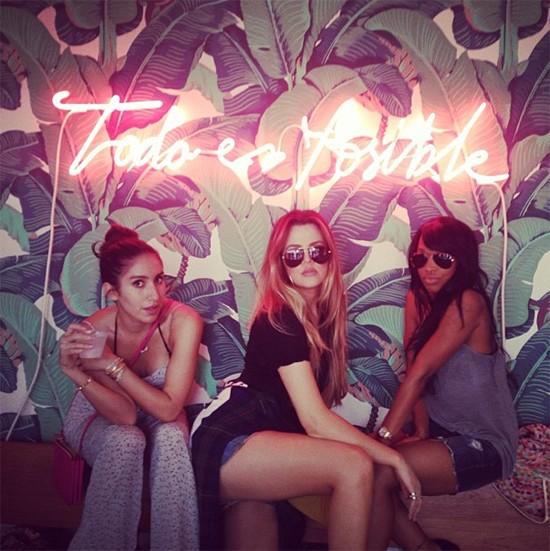 Khloe Kardashian swept her marriage troubles to the side over the weekend and reportedly attended a party thrown by Katy Perry.
She kicked back with a couple of pals and not her husband Lamar Odom, who was arrested for driving under the influence on Friday.
Yesterday, the reality star posted an image on Instagram in which she poses in jean shorts, a black t-shirt and sunglasses with a couple of friends, including Malika Haqq.
Although it's not evident in the photo, she was spotted wearing her wedding ring at the soiree.
The previous day, the "Keeping Up With The Kardashians" star tweeted: "As much as I wish I were made of steel... I'm not. I'm pretty damn close to it though hehe."
Rumors have surfaced that Odom cheated on his wife with two different women over the course of the last year. He is also reportedly battling a cocaine addiction. Kardashian purpotedly gave Odom an ultimatum - seek treatement or move out of their house.
A source told TMZ.com: "They're still at an impasse and the prospects of saving their marriage are 'grim.'"