Khloe Kardashian Stuns In A Strapless Lace Mini Dress In Miami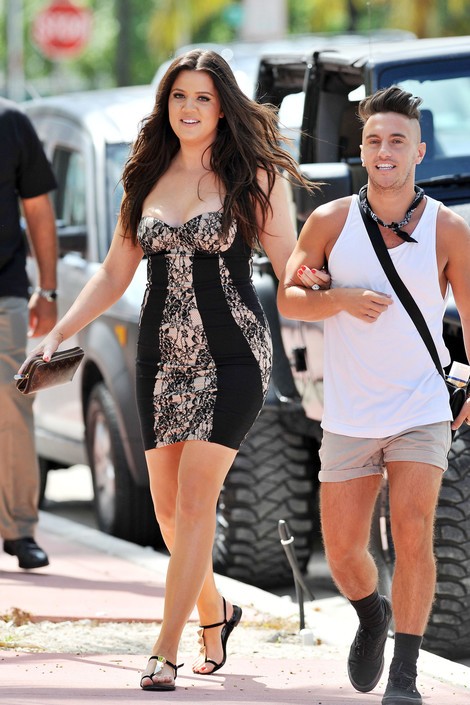 Usually it's Kim that draws all the attention when the Kardashian clan gets together, but Khloe was the one who stood out in Miami on Wednesday.
We spotted the reality star with her make-up artist Scotty Cunha going out for coffee during a break from a photoshoot for U.K. women's store Dorothy Perkins. Khloe, Kim and Kourtney were all posing for the shoot.
Khloe wore a sexy black and white strapless dress from her Sear's Kardashian Kollection with strappy black sandals. She carried a Louis Vuitton clutch and wore bright red nail polish, highlighting her giant diamond wedding ring. Khloe, who has often been criticized for her weight (her mom has even called her fat), looks pretty darn good.
The reality star is reportedly in talks to co-host "The X Factor" alongside Mario Lopez.
See more photos of Khloe in her sexy lace dress...