Khloe Kardashian Steps Out With Her Adorable New Puppy Named BHop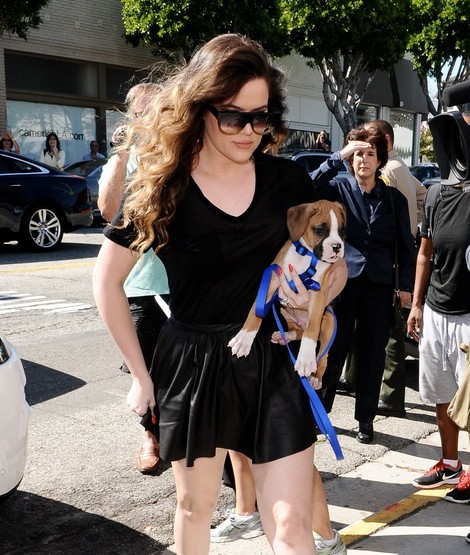 It may not be the baby they've been wishing for, but Khloe Kardashian and her husband Lamar Odom have a new addition to their family - a puppy!
The reality star tweeted a photo of their new pooch on Instagram, writing: "Look what Lammy got us! Our baby boxer."
She later wrote: "Lamar surprised me yesterday with this boxer puppy! He named him Bernard Hopkins after a famous pro fighter and we call him BHop. How cute is this face?!?!? I am madly head over heels in love!"
Last week Kardashian visited a pet store with her stepdad Bruce Jenner and wrote on her blog, "I couldn't resist saying hi to the puppies. They were SO cute!"
Stepsister Kendall Jenner blogged about the pup, posting a video gushing: "Look at how cute he is!"
It may be the perfect distraction for Khloe. She was recently fired from hosting "The X Factor," reportedly because her inexperience in the position made it awkward for co-host Mario Lopez.