Khloe Kardashian Slams Reports Her Husband's Charity Misappropriated Funds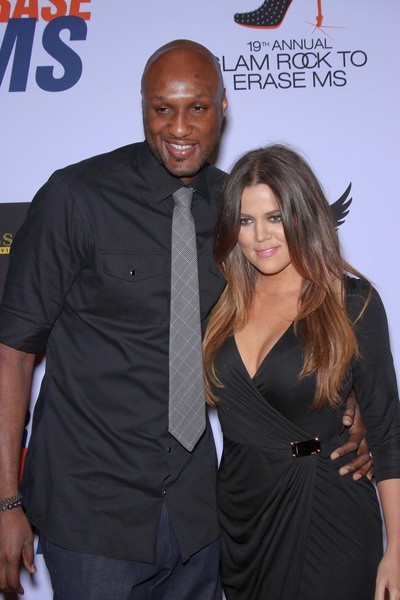 Lamar Odom founded the charity Cathy's Kids in 2004 in memory of his mother, who died of colon cancer when he was only 12. Reports have recently emerged claiming that the NBA player's organization has been misappropriating funds over the past few years.
ESPN's Outside the Lines alleges that although Cathy's Kids has raised more than $2 million, $1.3 million of that has been spent on youth basketball teams instead of cancer research. Outside the Lines claims there are no records of how the remaining $900,000 was even spent.

In response to the allegations, Odam's wife Khloe Kardashian issued the following statement on her blog: "It is unfortunate that my husband has been the target of an attack on athletes' charities, although he has personally contributed approximately $2.2 million to his foundation, Cathy's Kids, to fulfill its charitable purposes that include helping underprivileged inner-city youth.

"All of the funds donated by Lamar and the other contributions to Cathy's Kids were used for one of the foundation's intended charitable purposes. Not one penny went to help Lamar personally or any member of his family. No charitable funds were misused, and the IRS has repeatedly given Cathy's Kids a clean bill of health, confirming that there were no improprieties.

"Cathy's Kids was formed with several purposes in mind, including benefiting underprivileged youth and cancer research. A decision was ultimately made that the charity should focus on one of those purposes - to help enrich the lives of underprivileged inner-city youth. It accomplished that goal."