Khloe Kardashian Shows Off Considerably Slimmer Figure In A Stripy Dress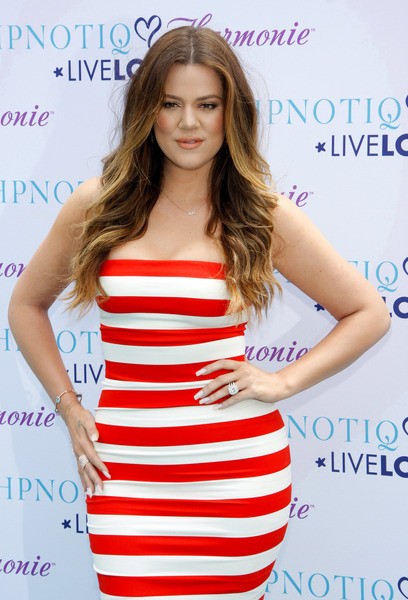 They say horizontal stripes make people look wider, but Khloe Kardashian Odom is defying conventional wisdom.  She recently looked skinnier and better than ever in a red and white striped dress in Beverly Hills.
The reality star celebrated the launch of The Glam Louder Program And Bling It On! contest for HPNOTIQ liqueur on Wednesday, and she looked pretty darn good! Khloe, 28, arrived at the Beverly Hill Hotel in a silver sparkling carriage.

She recently tweeted about her new weight loss: "People LOVE to hate. I have worked really hard to be healthy and I am proud of my body! Its all ME! I did it the healthy LONG way #proud."
Kardashian recently revealed she dropped 25 pounds and told Cosmopolitan magazine that she is comfortable with a shapely figure. At 5'10" she's fine not being a size 2.
CHECK OUT MORE PHOTOS OF KHLOE ON THE FOLLOWING PAGES...