Khloe Kardashian Seriously Being Considered To Host 'The X Factor'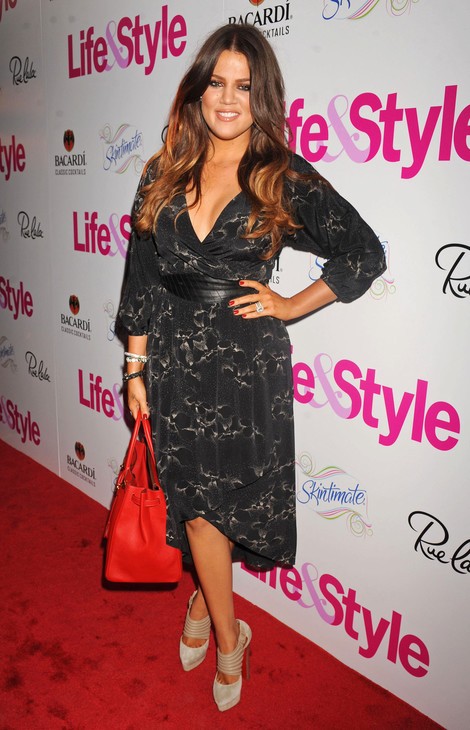 Khloe Kardashian may be headed to star in her fourth reality series if recent rumors are true; only this time there won't be any awkward brazilian waxing going on while her sisters look on or installing (and testing -- ick!) sex-swings with husband Lamar Odom.

The Keeping Up With the Kardashians star is reportedly on a short list of stars being "seriously considered" to replace Steve Jones as the host of The X Factor for its second season.

"I've always wanted to do hosting or talk show hosting, so it's definitely something that I would love to do and would be honored to do," she tells E! Online. "To be on such a huge show like that with those judges, I would have so much fun doing that."

Khloe leads a short list that includes George Clooney's girlfriend Stacy Keibler, former Pussycat Doll Ashley Roberts, Extra host Mario Lopez, former ESPN sideline reporter Erin Andrews, BET's "106 & Park" host Terrence J, popular radio host Mike Catherwood, and Kelly Osbourne.

"I love Simon [Cowell]. I think he's amazing. I love personalities like that because I'm someone who is very straightforward and I tell it like it is. That's what he's doing. He just doesn't want to blow smoke up people's asses," Khloe adds.

E! News also reports that Cowell wants to have two hosts for the show -- one male and one female -- to join new judges Demi Lovato and Britney Spears on the show.

Only Cowell and fellow judge Antonio "L.A." Reid remain from the first season, after which judges Paula Abdul and Nicole Scherzinger were let go, along with host Jones.