Khloe Kardashian Pregnant?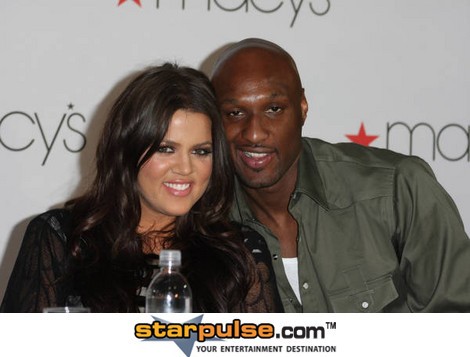 Khloe Kardashian and Lamar Odom are expecting their first child, according to reports. A source has told the New York Post, "[Khloe] has been hiding a tell-tale bump behind flowing dresses and oversized handbags."
Another source told the newspaper that E!, which will be airing a reality show base on Khloe and Lamar's relationship, knew about the pregnancy and the couple "will be followed by the cameras through her pregnancy and as they have their first child."
Radar Online filed a similar report January 2, claiming Khloe is 2 months pregnant. It was circulated at the time that Lamar was less than pleased with exposing his newborn child to the world. "They're really happy, but Lamar is a little weary of exposing his baby on TV. He already doesn't like his life being played out for everyone to see eight months of the year."
Click for more great Khloe Kardashian pictures: