Khloe Kardashian & Malika Haqq In Leather And Mesh: Who Wore It Better?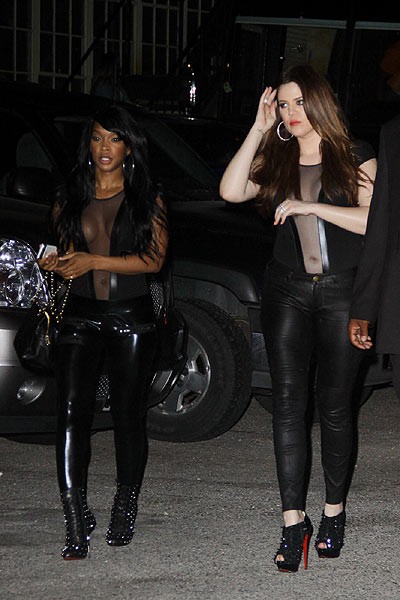 Khloe Kardashian and her best friend Malika Haqq wore matching outfits to a Nicki Minaj concert afterparty at The Factory nightclub in West Hollywood on Friday night. Both bared a little cleavage and their navel in the revealing leather mesh front shirts matched with leather pants and black heels. We think they both look a bit tacky - but who do you think wore it better?
Earlier this week Khloe Tweeted her excitement as she'll make a cameo appearance on struggling Law & Order spinoff Law & Order: Los Angeles.

"Hi dolls! I have some fun news. I'm going to be making a cameo appearance on the April 25th episode of Law & Order: LA!!!! I'm sooooo excited but also ridiculously nervous. I've only done the whole acting thing once, so I'm still not fully comfortable working from a script. We tape tomorrow so I'll let you all know how it goes. Law & Order is actually Lamar's favorite show - I think he's more excited than I am."

Meanwhile, Nicki Minaj revealed that she's making plans to launch her first fragrance later this year.

She tells Allure magazine, "Hopefully, I'll do one this year. I like scents that feel summery, but have a va-va-voom. I want to smell like a sexy and confident woman, not like candy."

As long as it's nothing like Lady Gaga's fragrance.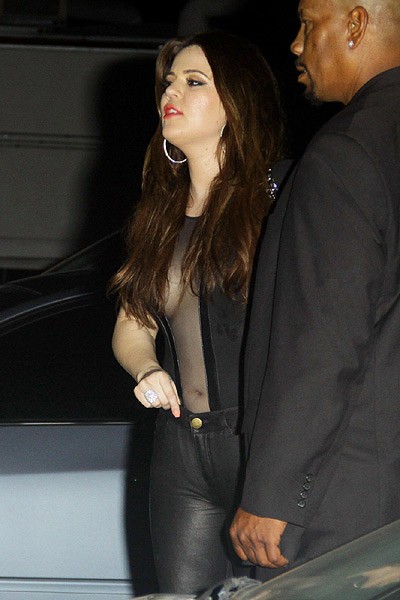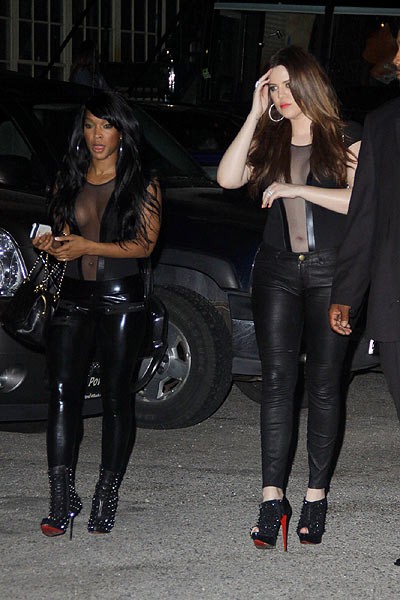 More: Celeb Photo Features | Fashion Photo Features
Click for more great Khloe Kardashian pictures:
Click for more great Nicki Minaj pictures: