Khloe Kardashian Looks Curvy And...Pregnant?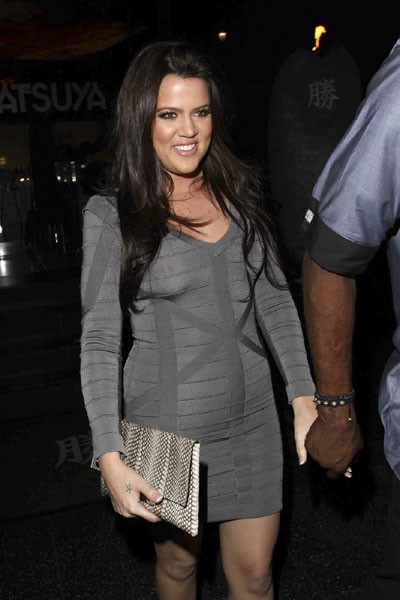 We spotted "Keeping Up With the Kardashians" star Khloe Kardashian and her husband LA Lakers player Lamar Odom at Katsuya in Hollywood last night.

Khloe wore a gray tight-fitting dress, revealing her curvaceous figure and fueling rumors that she is pregnant. What do you think?Does she have a bun in the oven?
Khloe's sister Kim has also been fighting off pregnancy rumors after she was spotted buying home pregnancy kits with her mom in London earlier this month.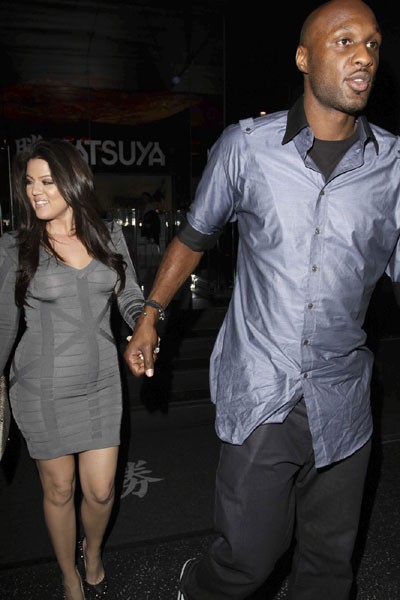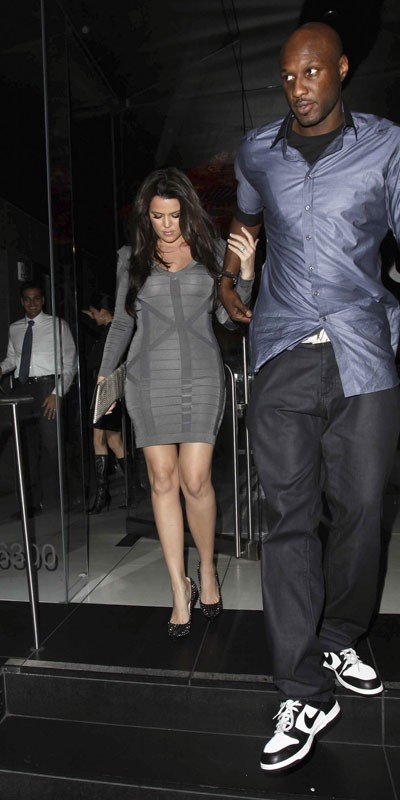 Click for more great Khloe Kardashian pictures: