Khloe Kardashian Lashes Out Over Lamar Odom Drug & Divorce Rumors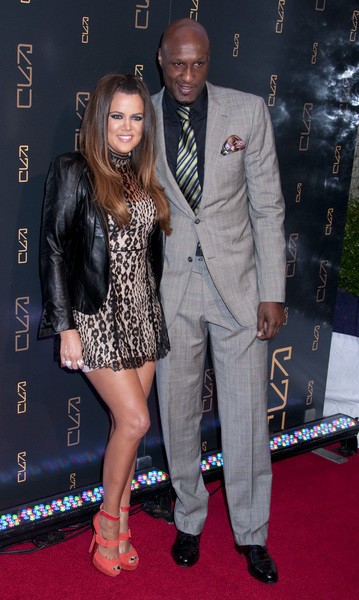 Khloe Kardashian has slammed critics over rumors she has kicked her husband Lamar Odom to the curb because he has a drug problem and that his issues with cocaine have destroyed their marriage, according to TMZ.
On Sunday, Kardashian posted on Twitter: "Really hard to sit here and listen to people talk s--t about my family! F--k you and shame on you! I'm too protective for this s--t!"
 
Sources claim Odom checked in to a rehab facility last year but left after just three weeks of treatment. Kardashian then reportedly forced her husband to vacate their Los Angeles home after he refused an attempt at an intervention. He was then reported missing for several days, although a rep for Odom says he's fine.
A representative for Kardashian told People that Odom's wife has been trying to cope with his addiction for quite a while: "It's a really hard time for Khloe … She's kept this secret for almost two years trying to save Lamar and their marriage."
The reality TV couple have also been denying allegations suggesting the basketball pro cheated on his wife with multiple women.
 
The couple got married in 2009 after dating for just four weeks. They've also made headlines for their difficulty in conceiving a child.