Khloe Kardashian: It's 'Disgusting' That People Are Picking On Pregnant Sister Kim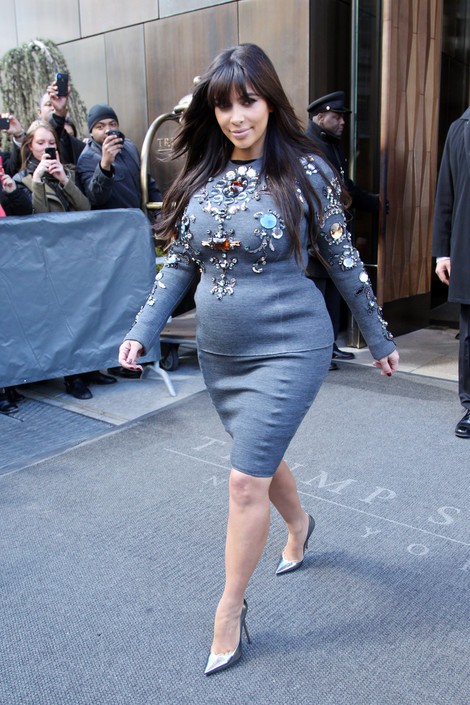 Critics have been taking aim at mom-to-be Kim Kardashian for her weight gain and unusual fashion choices, and sister Khloe has had enough.
Khloe told Entertainment Tonight, "Honestly, I think it's so disgusting that anybody would criticize someone that's pregnant. You should be enjoying your pregnancy, and eating what you want - Kim is healthy and works out and does everything in moderation. I think it's disgusting anyone would pick on anyone's weight - especially a pregnant person."
Nearing her six month of pregnancy, Kim has claimed to have only gained 20 pounds and has been wearing an avant garde wardrobe that many style critics have slammed.
Former supermodel Helena Christensen has also come to Kim's defense. She wrote in a letter to the Huffington Post: "It is disgusting and despicable the way that certain media constantly harass the pregnant Kim Kardashian. It's enough that they persistently project a negative focus on women's physical shapes; but a public bullying and attacking of a pregnant woman because of her growing shape is just lower than low.