Khloe Kardashian Has No Problems With Mom Kris Jenner Calling Her Fat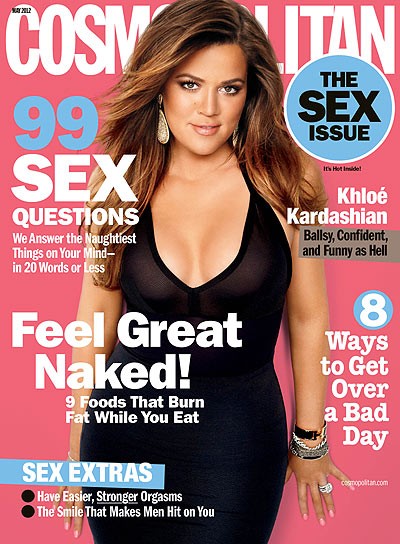 Khloe Kardashian might not like it when the media takes digs at her over her weight - but it's okay if mom Kris Jenner does it.

The Keeping Up With the Kardashians star appears on the May cover of Cosmopolitan magazine, and she addresses a recent episode of her reality show Khloe & Lamar (which she stars in with her husband, NBA star Lamar Odom) in which Kris criticizes her daughter for gaining weight while she was supposed to be promoting a diet supplement company.
Khloe defended herself against her mom's comments though, explaining that she was trying to get pregnant and that dieting would be counterproductive to her efforts.

But Khloe defends her mom/manager's harsh words in the new issue of Cosmo - revealing that if anyone else was representing her they'd be out of a job after making such harsh comments.

"Listen, my mom believes in us more than we believe in ourselves," she says. "But she is also our manager and trying to protect our brand.

"She'll say, 'Oh, you're a little too fat right now.' If she were just my manager, I'd have fired her right then. You can't talk to me like that."

The May issue of Cosmo hits newsstands everywhere April 10th. Pick up a copy & see more at Cosmopolitan.com!