Khloe Kardashian Fired From 'The X Factor'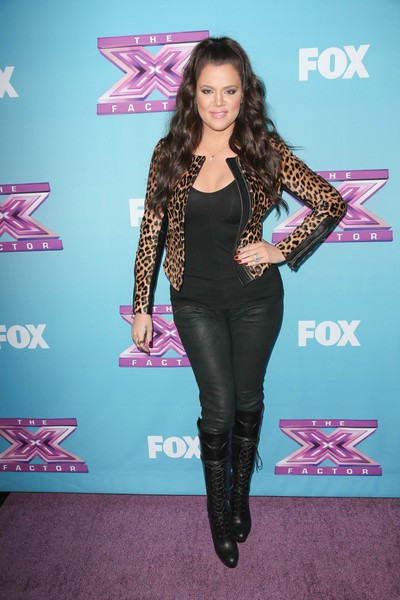 Khloe Kardashian, like many contestants, has been kicked off The X Factor.
Reports say the reality star has been let go following her first season with the talent show. Her co-host Mario Lopez, however, has been asked to return.
The New York Post reports that Khloe's inexperience at hosting made her and hosting veteran Lopez an awkward pair. "I am sure there was a big percentage of Khloe's fans who followed her to 'X Factor,'" LA hosting expert Marki Costello told the New York Post, "But at the end of the day, when she doesn't know what she is doing, are you helping your show or hurting it?"
Her exit would continue what has been a steady stream of departures from the show. L.A. Reid and Britney Spears have also left the show since last season.
Cheryl Cole may be returning to the show to fill Spear's judging spot - and that her return may be due to a court settlement. Cole is suing the production for her early dismissal from the show's first season. She is seeking $2.3 million dollars owed on her contract despite getting dumped two weeks into the season. The show may seek to lower that amount by offering her job back.