Khloe Kardashian Dumped By 'The X Factor'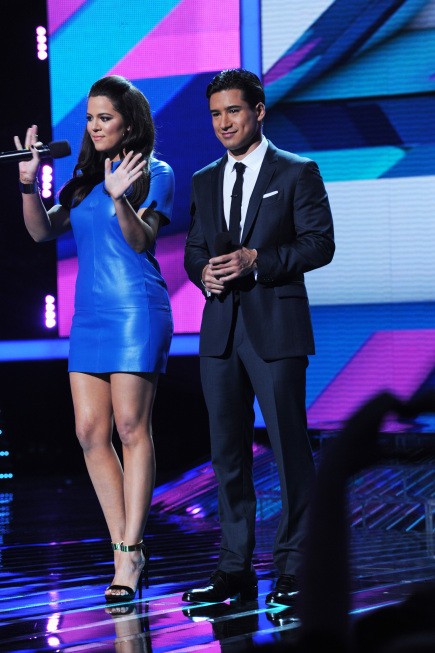 After just one season, Khloe Kardashian has been dropped as co-host of "The X Factor." Last year, the "Keeping Up With The Kardashians" star joined Mario Lopez on the second season, but she hasn't been asked to return for the third. Lopez will be back.
Fox issued the statement: "Khloe Kardashian will not be returning to co-host The X Factor. We really enjoyed working with her and wish her all the best in her future endeavors."

It's not really a surprise, considering Kardashian didn't have any experience with that type of work. During her first episode she had an embarrassing wardrobe malfunction by wearing a see-through blouse that revealed her nipple. Kardashian later confessed that she relied on Lopez and his hosting experience to help her overcome her nervousness.
Season three auditions are currently underway even though judges Britney Spears and L.A. Reid aren't returning and their replacements haven't been named. Simon Cowell and Demi Lovato are both still on board.
Kardashian made headlines earlier this month after her husband Lamar Odom's charity was accused of misappropriating funds. ESPN's Outside the Lines alleged that Cathy's Kids spent $1.3 million on youth basketball teams instead of cancer research. Kardashian defended her husband, writing: "Not one penny went to help Lamar personally or any member of his family. No charitable funds were misused, and the IRS has repeatedly given Cathy's Kids a clean bill of health, confirming that there were no improprieties.