Khloe Kardashian And Lamar Odom Reunite Following Kris Jenner's Separation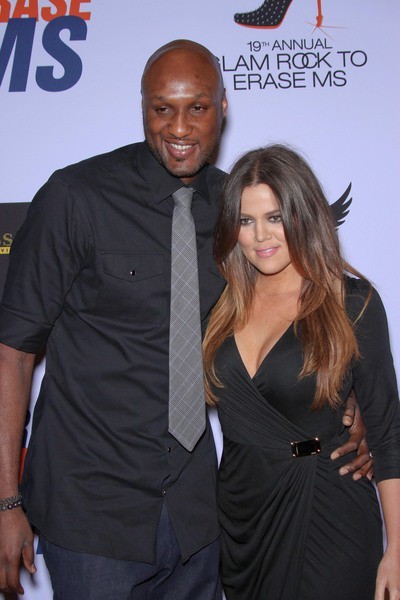 Despite reports that a divorce could be coming soon, Khloe Kardashian and her husband Lamar Odom reunited to show their support for Kris Jenner after she announced she was getting separated from Bruce Jenner.
Khloe and Lamar drove together to Kris Jenner's house the other day to see her following the announcement. It was the first time the married couple have been seen together in months, thanks in part to what is being reported as a strained relationship involving drugs and infidelity.
It was alleged that Khloe and Lamar had a meeting to discuss his issues and give him an ultimatum on his drug use, after Lamar dropped by to pick up some of his things. It was then that Khloe found drug paraphernalia and kicked him out of her home.
TMZ reported earlier in the week Khloe was very close to divorcing the NBA player, but feared a split could cause Odom to use drugs even more and possibly die due to an overdose.
It appears that unless things change, we could be seeing another split in the Kardashian family very soon.