Khloe Kardashian And Lamar Odom Marriage Crisis: NBA Star Reportedly Addicted To Crack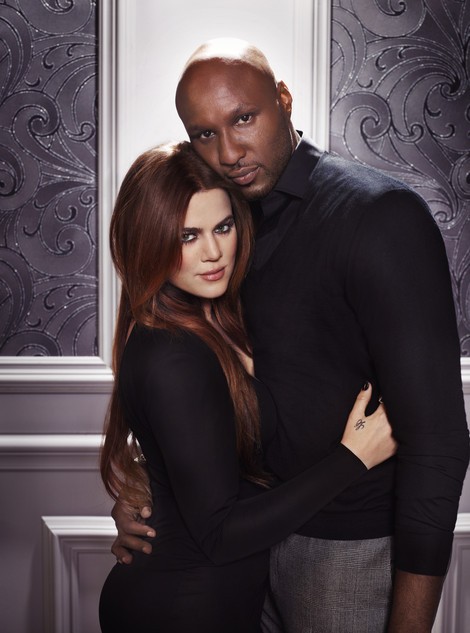 Khloe Kardashian and Lamar Odom's marriage is currently in a state of crisis after two women came forward last month alleging that they both had affairs with the NBA star.

Jennifer Richardson and Polina Polonsky both claimed in July that they had affairs with Odom recently, and Kardashian now wants her husband of four years to take a polygraph test, according to OK! magazine.

"Things have never looked worse but Khloe wants to know the truth and if it means getting Lamar to do a polygraph test then so be it," a source tells OK!

"Lamar is appalled and totally offended by the idea," the source adds. "Every time she starts grilling him, Lamar hits the roof and accuses her of not trusting him. Then he just clams up or hangs up. He hates confrontation."

Richardson has alleged that she had an affair, which ended in March, with Odom for over a year; while Polonsky claims her affair with the hoops star lasted six weeks.

Cheating allegations aside, numerous reports are now surfacing that Khloe and Lamar have much bigger issues to deal with -- like Lamar's drug use.

According to TMZ, Lamar has had a drug problem for the past two years and even spent three weeks in rehab last August for smoking crack.

Odom reportedly cleaned up after his three-week rehab stay, during which Khloe hired private investigators to make sure he didn't leave, and stayed clean for the 2012-13 NBA season, but earlier this summer he fell off the wagon.

Despite the recent cheating allegations, "Khloe is more concerned about saving Lamar than ending her marriage," a source told TMZ.

The Keeping Up With the Kardashians star and her family staged an intervention on Wednesday to urge Odom to go back to rehab and kick his habit, but he refused and Khloe reportedly threw him out. He was seen putting his luggage into a waiting car.

So far neither Khloe or Lamar have commented on the situation.