Keyshawn Johnson Calls Police On Speeding Justin Bieber, Confronts Him In Driveway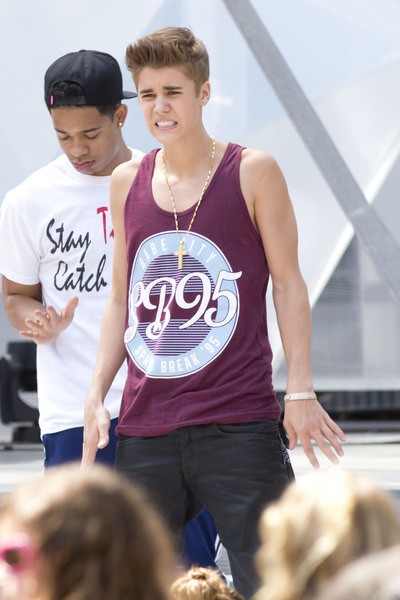 Justin Bieber may have to learn the hard way that former NFL star Keyshawn Johnson will not let him speed in his neighborhood.
TMZ reports via L.A. County Sheriff spokesman Steve Whitmore that two separate calls were received by police, detailing a speeding car that is alleged to be Bieber's. One of those calls came from Keyshawn, who lives in the same gated community as the pop star.
Bieber, who has a history of reckless driving, was reportedly driving at a "startling high rate of speed." Sources say Keyshawn witnessed the speeding first hand when he was about to leave a party in the community with his child in the car.
A furious Keyshawn dropped his kid off at home and raced after Bieber in his Prius (you read that right), blocked Justin's Ferrari in his driveway, and got out of his car to confront him. The singer, faced with the wrath of a former all-star athlete, scampered inside his mansion and refused to come out.
Cops responded to the singer's home and began their investigation. Bieber nor the cops have commented further on the situation.