Kevin Zegers Tweets His Perspective About The Ongoing Amanda Bynes Saga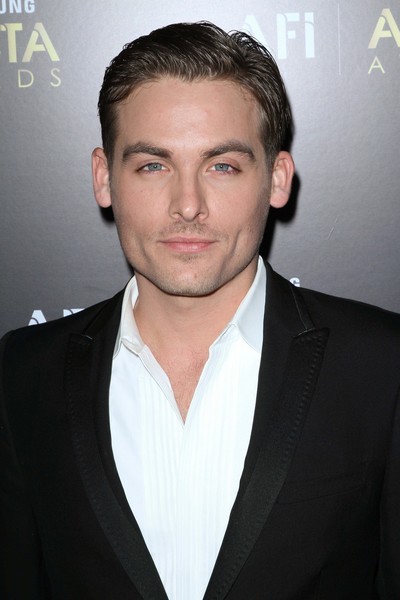 Gossip Girl actor Kevin Zegers has tweeted his feelings about Amanda Bynes' recent bizarre behavior, revealing he also suffered a breakdown due to the pressures of early fame.

Bynes, who's been in the spotlight since she found fame as a child actress, has ignited concerns for her mental health in recent months after a series of Twitter rants aimed at fellow celebrities, as well as her arrest on drug charges in New York last month.

The former child star Zegers, who started acting aged six, has now opened up about the problems that come with finding fame at a young age, revealing many former child stars suffer a similar experience to Bynes.

In a post on his blog, he writes, "Everyone is talking about Amanda Bynes. Debating whether she's a drug addict, crazy or both. I've found myself strangely uncomfortable as people snipe around me... I don't think anyone cares about the wattage of Bynes' star. Or (Lindsay) Lohan. Or (Britney) Spears. What really interests people is the collapse. The free fall from adored to scorned. From beloved, to bat s**t crazy. From dimpled starry-eyed kid, to shaven headed rambling maniac. And people love it. They eat it up."

Zegers goes on to seemingly admit he also struggled to cope with the pressure of life in the spotlight, adding, "Having trundled into some fairly dark and rancid places myself, the only benefit being no one tuned in for my demise. But it did happen, as it does with most of 'us'. Cute little funny kids who once spurned cheek pinched and coos are now staggering dope friends wandering Buffalo (New York). This is the rule, not the exception. Only a few of us emerge from the other side intact.

"Let's not all act shocked, or bewildered at what is happening to Amanda Bynes. Or pretend we haven't seen this unfold before. Let's take ownership of our piece of the story. The wide eyed observer. Secretly hoping for carnage. Praying for it in fact."