Kevin Sorbo Had To Learn To Walk Again After Having Four Strokes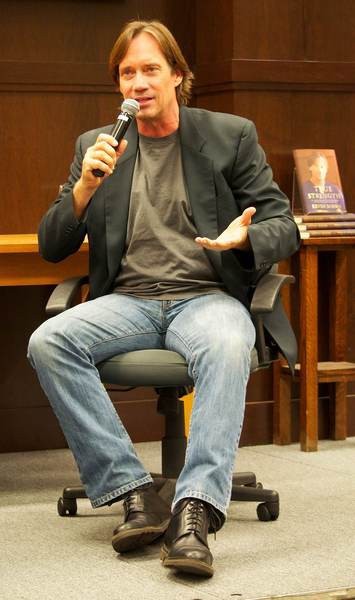 After suffering a series of strokes while shooting his hit TV series "Hercules" in the late 1990s Kevin Sorbo spent four months learning how to walk again.
The actor woke up one day with blurry vision and went to the hospital. Doctors determined he had an aneurysm in an artery near his shoulder, which had been producing blood clots for some time.
Sorbo struggled with his health problems in secret, going public in 2011.
He explained on the "Today" show: "It took four months of rehab to learn how to walk again. It took three, four years to recover."
Fortunately Sorbo wasn't permanently affected by his health scare. "I had four strokes actually... That (last) one (blood clot) dissolved on the way to the hospital at Cedars-Sinai (in Los Angeles)... That one was (affecting my)... speech... I'm pretty fortunate," he commented.