Kevin Smith Says Pal Ben Affleck Will Be A Great Batman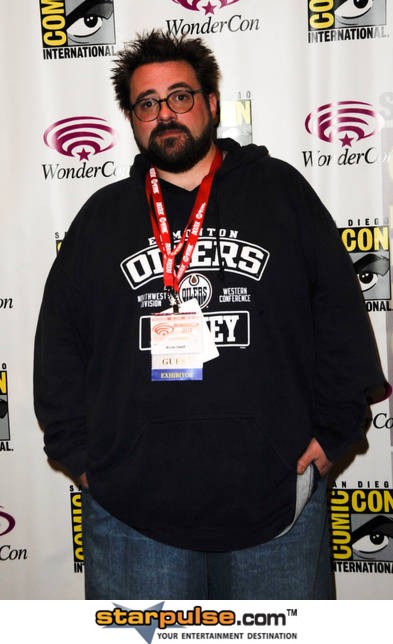 Ben Affleck, who was recently cast as Batman in the planned 2015 sequel to this summer's blockbuster Superman flick Man of Steel, has closer ties to character than people think.

The actor has always been a big fan of the Dark Knight, and was even inspired to build a secret bookcase entrance to one of his old home's panic rooms.

Affleck's director pal Kevin Smith shared the details of the star's obsession with the Caped Crusader in the latest episode of his "Hollywood Babble-On" podcast, during which he also showed his support for his casting.

"He brings me into the room and goes, 'Look at this'," Smith says. "There's an office room and this beautiful bookcase - he reached under and he clicked something and all of a sudden the bookcase opened.

"I was like, 'No! You built a f***ing Batcave?' And he was like, 'No I built a Batcave entrance!' When you went in behind the bookcase it was a panic room."

Smith also says that despite the uproar over Affleck's casting as Bruce Wayne/Batman, he's behind his pal 100%.

"This dude has loved Batman going as far back as I can remember," Smith says.

The director also says that the only reason his friend took the title role in 2003's Daredevil is because he believed George Clooney's portrayal of the superhero would be the last big screen appearance for Batman, and doing Daredevil was like a consolation prize.

"He only did Daredevil because he loved Frank Miller's (graphic novel) Dark Knight Returns. He's like, 'They're never going to make another Batman', because this was after Batman had nipples. So he was like, 'Daredevil's cool, and Miller wrote him as well'. So he liked the character, but it was always rooted in Batman.

"He's always been into the notion. He'll honor the character. I honestly think the dude's a great actor, it makes absolute sense."

Comic book aficionados and fans of Christopher Nolan's recent Dark Knight trilolgy, which saw Christian Bale in the title role, aren't as upbeat as Smith over the casting news though -- a petition to get Warner Bros. Studios to drop Affleck was started on website Change.org following the news.

The petition garnered 70,000 signatures since it was started six days ago.