Kevin Smith Reignites Bruce Willis Feud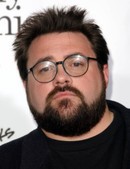 Outspoken filmmaker Kevin Smith has reignited his feud with his one-time leading man Bruce Willis, branding him the toughest person he's ever worked with.

Smith directed Willis on 2009 comedy Cop Out, but claimed soon after the film's release that he had a hard time working with him on set and labeled the former Die Hard star a "f**king d**k."

Willis tried to distance himself from the feud, insisting there was no bad blood between the pair, but Smith has fuelled the argument once more with a rant on Twitter.com.

He writes, "Who am I talking about when I write this: 'He turned out to be the unhappiest, most bitter and meanest emo-b**ch I ever met at any job I've held. And mind you, I worked at Domino's.'"

When a fan tweeted back, "Bruce Willis", Smith replied, "Took you all of 31 secs! WINNER-WINNER!"