Kevin Smith Lands Indie Filmmaker Award

Kevin Smith is to follow in the footsteps of directors John Waters and Guy Maddin - he will be handed the prestigious Filmmaker on the Edge Award at this year's Provincetown Film Festival.

Smith will accept the honor - handed out since 1999 for a boundary-pushing body of work - during the event, which runs June 16th-20th in Provincetown, Massachusetts.

The Clerks filmmaker isn't the only A-list name to be honored at the festival - actress Tilda Swinton will receive an accolade for excellence in acting, and directing duo Rob Epstein and Jeffrey Friedman will be given the Faith Hubley Memorial Award, last handed out in 2008 to actress Jane Lynch.
 
The festival's executive director Gabby Hanna says: "We are thrilled with these four award recipients. They each represent the spirit and artistic voice of what independent filmmaking is today."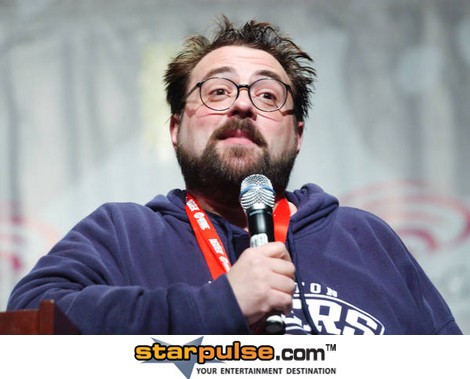 Click Here For More Kevin Smith Pictures