Kevin Skinner Wins 'America's Got Talent' (Watch Videos)

Kevin Skinner, the singing chicken catcher, was crowned the winner on '
America's Got Talent
' last night. Watch videos of his performances and let us know if you think he deserved to win below...
Kevin Skinner first wowed the America's Got Talent crowd with his solid country singing voice - and it was enough to win the show's grand prize last night.
A simple act of himself and his guitar was enough to carry him through the entire competition, before overtaking opera Barbara Padilla with the final vote and winning $1 million and a headline show in Las Vegas.
Kevin Skinner is a singer/songwriter born and raised in Kentucky, where country is a way of life. He picked up the guitar at 12 and has never put it down. Kevin quickly realized that conveying his feelings through his songs was a very special gift. Music is a powerful potion that Kevin loves to share. He said that winning America's Got Talent would be a great gift, but just being a part of the show is something that he will never forget.
Do you think Kevin deserved to win this season? Who was your favorite?
Let us know your thoughts in the Comments below!
Watch Kevin Skinner's winning moment on America's Got Talent:
Kevin Skinner's Finale Interview:
Kevin Skinner's original performance on America's Got Talent:
Watch video of Susan Boyle sining 'Wild Horses' on America's Got Talent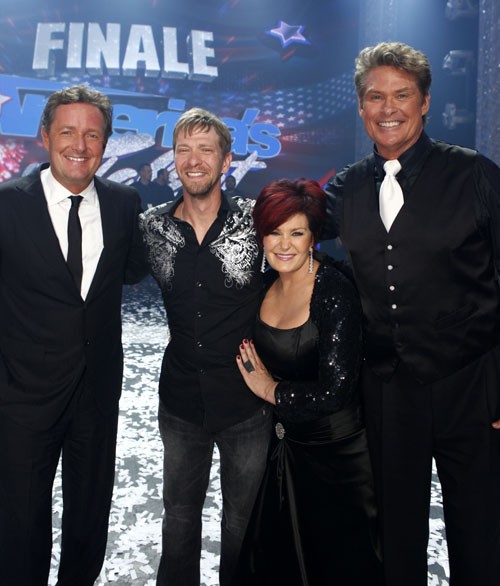 Kevin Skinner with Piers Morgan,
Sharon Osbourne
&
David Hasselhoff
Images © NBC Universal, Inc.