Kevin Murphy Talks Thursday's 'RiffTrax Live!' Christmas Show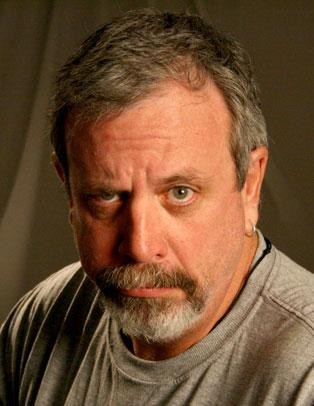 Because making you snort Coke on Halloween wasn't enough, the RiffTrax gang is back with another RiffTrax Live! show for Christmas. And since we've already harangued his fellow Riffers Bill Corbett and Mike Nelson, this seemed like a great opportunity for the awesome Kevin Murphy to join the party. Kevin called up BFTV to explain just what RiffTrax plans to do with Santa Claus Conquers The Martians.
"It's a fun thing to do, and oddly enough, it's sort of a tradition that we do somethng around the holidays," he explained. "Personally, I haven't visited Santa Claus Conquers The Martians since we riffed it on Mystery Science Theater 3000, so it's going to seem like a whole brand-new nightmare to me."
There's no shortage of corny Christmas movies, though, so why choose this one, especially if they've already taken aim at it once before? "I think it's that combination of sort of inept children's filmmaking with a ridiculous science fiction theme. And the fact that it meets two of our, I guess, criteria. One, that it's in focus and two, that you can actually hear it," said Kevin.
"It's a pretty dumb, silly film," he added. "Even when I was a kid, I said to myself, 'Who would want to see that?'"
It was Kevin who "enhanced" RiffTrax's live viewing of Starship Troopers, by introducing a gorilla that served as misdirection so that the family-friendly crew could skip over the R-rated portions of the film. While they don't need a distraction with this movie, we asked him if he might have something up his sleeve just for the fun of it. "We'll think of something suitably corny to bring out," he assured us. (We hear the Stanford Tree is available.)
We've already asked Bill if RiffTrax will do more holiday shows, so what does Kevin think of the concept? "That's actually a brilliant idea," he laughed. "It would be perfect to do that. I don't know if it'll get too heavily themed [in the future]. But if we did anything but a Christmas movie around Christmas, it would seem kind of dumb." Plus, it's probably hard to find a riff-suitable New Year's Eve movie, except for...well, New Year's Eve.
Then there's the matter of Christmas presents. The guys have given us plenty of laughs all year long, but we have no idea what we'd get them in return. What's on Kevin's holiday wish list? "A comedy that's actually funny would be good, you know? That would be big on my list," he told us. "Maybe for Adam Sandler to take the rest of the year off."
"Working right now, some of my favorite people include Paul F. Tompkins - I just think he's got one of the greatest stand-up acts - and Dana Gould as well. I recently got the chance to meet and work with Kristen Schaal, who I just think is fantastic," he continued. "I've gotten to meet a lot of these wonderfully funny people recently. The SuperEgo podcast [folks] are some of my heroes now, as are the people who do the Thrilling Adventure Hour podcast.
"Chris Hardwick is now sort of the podcast empire mogul, and also a very funny guy. And Mike Phirman, you may not know him, [but] he's worked with Chris before. He is one of my unsung heroes; he is just so damn funny and so talented musically."
Like his cohorts, Kevin also has a number of adventures outside RiffTrax. He previously wrote the book A Year At The Movies, which documented his odyssey of seeing a new flick for 365 days straight. Asked what he's working on, "Right now I'm eating lunch," he told us. "I've been writing more music, so I'm planning on doing a whole bunch. I'm doing a little bit of fiction writing. But RiffTrax is taking up a lot of my time."
You can't interview a movie-riffing genius without asking him what his favorite movies are. So what's on Kevin's list? "I am obsessed with the movie Master and Commander. I'm sure it's totally a dude movie, but it's one of the better dude movies there is. There's not a woman in the entire film," quipped Kevin. "There's a wonderful Scottish film called Local Hero, one of my favorite films, by Bill Forsyth. As is, of course, Young Frankenstein. That's a staple."
RiffTrax Live: Santa Claus Conquers The Martians hits theaters this Thursday, December 5. Get your tickets now by visiting Fathom Events, and be sure to follow Kevin on Twitter (@kwmurphy).
(c)2013 Brittany Frederick. Appears at Starpulse with permission. All rights reserved. No reproduction permitted. Visit my official website and follow me on Twitter at @tvbrittanyf.